The 2018 season of Live on the Green wraps up this weekend with a three-day finale running the nights of Thursday, Aug. 30 and Friday, Aug. 31 and concluding with an all-day lineup on Saturday, Sept. 1, all expanded to two stages for double the incredible acts. This season has been one for the books already, boasting a great lineup of Dispatch, The Wood Brothers, Mt. Joy, and Roscoe & Etta to kick it off, a spectacularly indie Cold War Kids, Car Seat Headrest, Colony House, and *repeat repeat in week two, and then a fun and varied bill with last week's stacked offering of Trampled By Turtles, Rainbow Kitten Surprise, and Alanna Royale. Head below to find out more about the final three days, featuring a massive and impressive lineup of Jimmy Eat World, X Ambassadors, Dr. Dog, Natalie Prass, Republican Hair, Roots of a Rebellion, Matt and Kim, Elliot Root, The Wild Feathers, ZZ Ward, Theo Katzman, Rival Sons, Jackson Bruck & The Dukes of Hume, The Foxies, Savannah Conley, Luthi, Waker, The New Respects, Lissie, Mikky Ekko, Paul McDonald, Rayland Baxter, Arlie, Larkin Poe, and Mr. Steve, The Music Man.
Per usual, LOTG is free and all ages. Music for the Thursday event kicks off a bit earlier at 5:30 p.m., Friday starts at 5:15 p.m., and Saturday will be a full day affair starting at 1 p.m. Gates open each day one hour before the music begins, and there will be plenty of food and beer vendors on site to meet your needs. Parking is $10 at the Public Square Park Garage below the festival site and $5 at Nissan E and F lots across the Woodland St Bridge (except for Thursday, when the Titans have a pre-season game; plan accordingly), and various other garages and street parking options are available on the surrounding blocks (also, ride share is relatively simple with designated drop off and pick up spots). If you're looking to up the ante on your LOTG experience, VIP tickets and backstage passes are typically available for purchase, however they generally sell out in advance. And finally, the tradition of an official LOTG after party is back this year beginning each week at 11 p.m. at The Valentine on Broadway. Find out more about this week's installment below, and find out more about the entire season on Live on the Green's site.
THURSDAY
DR. DOG
Main Stage | 9:30pm
Formed nearly two decades ago, Philadelphia's Dr. Dog began forging their psychedelic and folk-tinged indie rock sound as a fiercely independent act, earning a cult following and regional fame before attracting national attention throughout the early and mid-'00s, boosting their reach thanks to early tours with the likes of My Morning Jacket. It was 2010 sixth album Shame, Shame, however, that first earned the band far broader attention and intentional acclaim, setting them on a trajectory in the years since that's included bigger and better tours, festival dates, and five more excellent full-lengths, including this year's Critical Equation. Genre-bending, earnest, and eclectic, Dr. Dog harbor mass appeal because their nuanced and resonant sound makes them a match for a wide variety of bands and shows, and as they return Live on the Green for the first time in eight years as a headliner, they're perfectly suited to get the weekend finale going on a high note!

_
ROOTS OF A REBELLION
615 Stage | 8:45pm
Music City residents we've been digging for quite awhile, Roots of a Rebellion have picking up serious steam for the past couple of years. With a strong following all over the southeast, the soulful reggae dub rock outfit keep adding fans to their flock with their high energy live shows and message of unity. The people of Nashville also made it clear what we think of the local boys too, voting them Best Local Band in the Nashville Scene's 2015 readers poll, adding credence to the growing Tennessee reggae movement. Anyone who follows this blog regularly also knows the group also won the Road to Roo competition in 2016, and dropped their last new record that same year. Entitled A Brother's Instinct, the LP scratches all of our reggae rock itches, and has helped ROAR share the stage with the likes of The Wailers, Slightly Stoopid, and SOJA, among others.

_
THE WILD FEATHERS
Main Stage | 7:45pm
We pretty much watched The Wild Feathers blossom as a band at Live On The Green back in 2013, and seeing the success that they've managed to attain since is truly impressive. Their debut self-titled release garnered a lot of attention for the band, and saw them with numerous television appearances, festival slots across the country, and tours across the world. They did manage to find time to release their sophomore LP, Lonely Is A Lifetime, earlier in 2016, and promptly sold out their Ryman headlining debut right after. To say The Wild Feathers' no-BS sound has caught on locally would be an understatement, combing elements of rock, country, blues, and and folk to create a style that is all at once retro in its tendencies and modern in its aesthetic. Comprised of four former frontmen, the band play with a seasoned expertise polished well beyond their relatively short existence, and you'll see on Thursday night why their last few years have been so monumental!

_
SAVANNAH CONLEY
615 Stage | 7:00pm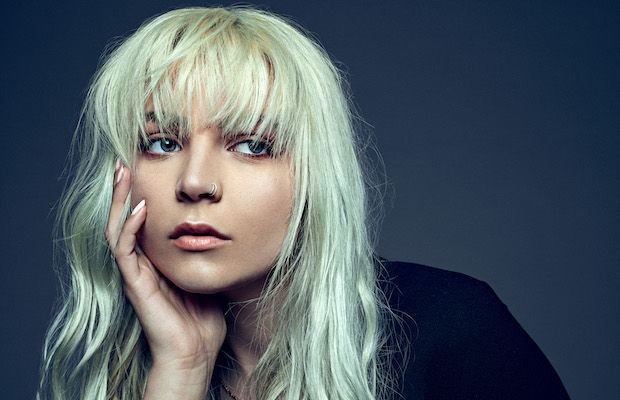 We've been obsessing over rising local singer-songwriter Savannah Conley since her stunning debut EP, 18th and Portland, last fall. The Nashville native has had a crazy year since, landing a deal with Dave Cobb's Low Country Sound on the spot after being asked to audition for the famed producer in person, who subsequently helmed her first major label EP, Twenty-Twenty, earlier this year. Though she's coming up in conversation in the country world, to simply peg Conley a country artist would be to undersell the nuance and universality of her sound, which certainly owes plenty to classic rock, country, singer-songwriter, and folk music, but is also funneled through the earnest sensibility of a gifted young singer dialed into the contemporary musical landscape and indie rock scene. One of the single most promising talents to rise from the local scene in recent memory, Savannah feels destined to become a big star, and should be a top priority on this weekend's LOTG lineup.

_
RIVAL SONS
Main Stage | 6:15pm
While a lot of this LOTG season has been heavy on the touring acts, the final Thursday lineup is incredibly local stacked. Along with Dr. Dog, though, SoCal blues rockers Rival Sons (who have frequently recorded and performed in Music City, to be fair) are passing through from out of town. For just shy of a decade, the rockers have been road dogs and a favorite of the scene, earning buzz for their self-released debut, before attracting the attention of producer Dave Cobb, who's helmed ever release since (both before and after he became one of the hottest producers on the scene). Fusing hard rock and blues, the band definitely draw influence from acts of the '60s and '70s, but also manage to keep a thoroughly modern bite and magnetic live show.

_
THE NEW RESPECTS
615 Stage | 5:30pm
Made up of siblings Alexandria, Alexis, and Darius Fitzgerald and their cousin Jasmine Mullen, locals The New Respects play a funky, bluesy, poppy, and soulful style of pop rock that has fast been turning heads in recent years with a stylish presentation to match, culminating in the release of their first full-length, Before the Sun Goes Down, earlier this month. Their sound is seriously tight, exuberant, and absolutely primed to be experienced live, and their LOTG debut feels overdue, so don't let the early time/small stage set slip by you; show up early to see one of the best up and coming bands Nashville has to offer (and thank us later)!

_
FRIDAY
X AMBASSADORS
Main Stage | 9:45pm
Hailing from upstate New York, alt/indie rockers X Ambassadors have experienced a huge wave of attention over the past few years, thanks in no small part to their breakout debut major label LP, VHS, in 2015. Originally called Ambassadors, the band found early success through DIY releases and tours with acts like Lights, boosting them onto the radar of breakout group Imagine Dragons, who helped them land a deal with Interscope (and who would take them on tour soon after). Supporting treks with big names like Jimmy Eat World, The Mowglis, and Panic! at the Disco would follow, positioning the group to find broader mainstream appeal, and with the help of singles "Jungle" and "Renegades," X Ambassadors have become certified radio staples. Made up of brothers Sam Harris and Casey Harris, and Adam Levin, X Ambassadors first formed in 2009, and built a swift and dedicated following through hard work and organic promotional efforts. Influenced as much by the alternative rock of the '90s and early '00s as they were by contemporary indie pop, the group's sound is diverse and eclectic and has found its way to massive crossover appeal. With a new LP, Joyful, on the way, this is a cool time to see their epic live show, as plenty of fresh jams should be in rotation!

_
REPUBLICAN HAIR
615 Stage | 9:00pm
Fronted by eclectic East Nashville songwriter Luke Dick, Republican Hair's poppy, flamboyant, '80s new wave and punk-tinged sound is a far-shot from the singer's mainstream country hits he's penned for famed artists like Eric Church and Miranda Lambert. Since springing onto the scene with 2016 full-length debut, High and Tight, the project has become a local underground favorite, celebrated for its genre-bending, social commentary and satirizing, infectiously catchy sound, furthered last year with EP The Prince & The Duke, and recent single "F**k a Bomb." Though they've become increasingly active live as of a late, if you have yet to sink into this seriously cool local outfit, the prominent placement on this lineup is a great excuse (and pretty inspired billing).

_
ELLIOT ROOT
Main Stage | 8:15pm
Always a treat to see live, eclectic Nashville alt rock outfit Elliot Root formed in 2011, quickly drumming up buzz through a series of excellent early EPs, ER/EP, II, and Thoughts from Yesterday, leading to increasingly high-profile tour dates and spots at prominent events like Live on the Green, which they first played in 2015. With last year's long-awaited full-length debut, Conjure, the group further flexed their ranged and pushed genre-boudries, crafting their most honed, layered, emotional complex, and impressive work to date, inevitably priming them for broader attention throughout the year and their songs continue to hit. With their engaging, polished live show, they're a perfect festival act, and if the group's fantastic outing at Forecastle earlier this summer was any indication, Elliot Root's return to Live on the Green will be well-deserving of their prominent billing!

_
THE FOXIES
615 Stage | 7:30pm
Since landing on our radar with their blissfully poppy, retro, energetic debut EP Oblivion in 2016, locals The Foxies have steadily become one of the coolest names in the Nashville pop scene, recently winning the Road to Roo competition to play Bonnaroo, the latest stepping stone in their inevitable rise to broader acclaim. Helmed by dynamic and enigmatic singer Julia Lauren Bullock, the roots of the project trace back to Phoenix, Arizona, and started as a band with early buzz thanks to single "Floods," before more or less morphing into a solo vehicle for Bullock, and apparently back into a band as they've laid their roots in Nashville, resonating online thanks to further singles like "Wander in Lust" and "Box Wine," and for their glam inspired, '70s and '80s referencing, unabashed pop sound, rooted with a modern indie pop flair. An electrifying, confident, and cool live experience, and thanks to Julia's one-of-kind, magnetic style and incredible voice, The Foxies are not just an essential rising Nashville group, but a must-see on Friday's LOTG lineup!

_
THEO KATZMAN
Main Stage | 6:45pm
Out in support of last year's buzzy sophomore solo effort Heatbreak Hits, LA's Theo Katzman, perhaps best known for his prominent production as co-writing career, as well as well as for his role in popular funk group Vulfpeck, brings some extra flair to LOTG's Friday with his signature blend of soulful alt/indie folk rock. Long Island born and with a background in jazz, Katzman's been exploring a solo career off and on for nearly a decade, his first LP, Romance without Finance, arriving in 2011. In between that and his more recent effort, Theo found success working with big names like Darrin Criss, Teddy Geiger, and Kesha, along the way refining his own writing chops and heartfelt live show. There aren't a ton of solo artists on the main stage this year, but Theo Katzman is sure to entertain, whether you're familiar with his music or not.

_
WAKER
615 Stage | 6:00pm
A band we first grew to know under their old moniker Koa, Waker might have tweaked the name, but have the same powerful sound. Founded by childhood friends Chase Bader and Conor Kelly, the group are a mix of soul, rock, and funk blended into an eclectic, insanely danceable sound that audiences love. The name change happened in 2016, after Dave Czuba was added to the lineup, which already featured Ryan Ladd, Alex Mathews, and Ryan McClanahan, and more recently Bobby Steinfeld, in addition to the group's two founders. Having snagged a spot at Bonnaroo 2017, and opening slots for acts like Blues Traveler, JJ Grey & Mofro, and Moon Taxi, it's safe to say these guys are on the rise and worth keeping an eye on. Nashville's "most woke band" are eyeing early 2019 for their full-length debut, so see them now before they're playing bigger stages!

_
MIKKY EKKO
Main Stage | 5:15pm
The son of a preacher, Mikky Ekko spent his childhood bouncing around the deep south, entrenched in gospel from an early age, before ultimately settling in Nashville to pursue a musical career. While he found early traction as a songwriter, producer, and budding solo artist, even performing with Nashville collective Ten Out of Tenn, it was an appearance on 2013 Rihanna track "Stay," which he co-wrote, that really put Ekko on the national radar (and bagged an appearance at the Grammys). After a couple years of continued buzz and a string of high-profile writing credits, Mikky released his full-length debut, Time, in 2015, a confident, poppy, and triumphant representation of many years of artistry. Opting to remain in Nashville, Mikky has continued to write and produce in balance with a solo career, beginning to reemerge last last year with new music, resulting in an excellent recent EP, Advance Copy, ahead of a forthcoming Jay Joyce produced sophomore album, Fame. Easily one of Nashville's most important pop artists, he's definitely worth showing up early to see!

_
SATURDAY
JIMMY EAT WORLD
Main Stage | 9:30pm
With over 20 years of beloved and essential releases, few bands have been as important to the emo scene or have maintained as much breakout, immeasurable influence as Jimmy Eat World, who first rose to widespread recognition in the early '00s (but made a big impact in the underground several years prior). Formed in 1993 in Mesa, Arizona (by a lineup that's largely remained unchanged), the band came into their own at a time when peers like The Get Up Kids, Mineral, The Promise Ring, and Braid were finding underground cult followings for their substantive, raw, and indie-derived emo sound, but had failed to reach the mainstream recognition of pop punk acts like Green Day. By 1999 third album (and second major label effort) Clarity, Jimmy's ascent was beginning to look more likely, bolstered by their anthemic, pop primed sensibilities, and with 2001 followup Bleed American, their breakthrough and best known effort, they became a certifiable critical and commercial success, earning constant radio play, music video rotation, chart certifications, and huge tour opportunities. Though musically distinct from pop punks like Blink-182, New Found Glory, and Dashboard Confessional, Jimmy Eat World were, nonetheless, mentioned in the same breath as that scene, which ushered in a dominant stylistic shift in rock that would last throughout the '00s and influence countless subsequent acts like Paramore and Brand New. 2004's Futures was, and remains, one of the best modern rock releases of all-time and an emo scene classic, and over four LPs since, most recently 2016's Integrity Blues, Jimmy have proven every bit the reliable, nuanced, and resonant outfit they've always been. Running the range of DIY favorites to true rockstars to reliably famous and fan-geared act, Jimmy Eat World have essentially settled into role of emo elder statesman and '00s nostalgic faves, appearing increasingly at festivals and events such as this. Whether a diehard fan or casual observer, you're sure to know the words to a TON of songs in this set, and if you could only manage to see one act all season at LOTG, Jimmy Eat World are about as close to a guaranteed unforgettable performance as you'll find.

_
NATALIE PRASS
615 Stage | 8:45pm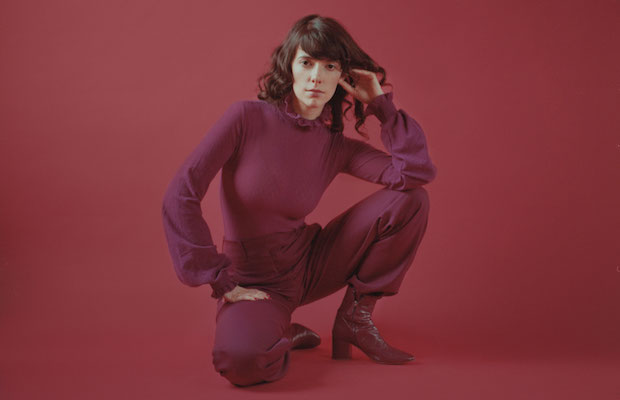 While the music community at large was first introduced to Natalie Prass in 2015, thanks to her breathtaking, critically beloved eponymous debut, we've regarded her as one of Nashville's best-kept secrets for many years now, as, after transferring to MTSU to finish college, Pratt remained a Nasvhvillian for nearly a decade as she fostered her solo career. After early, full-band shows eventually turned into a more experimental, loop-based, one woman project, Natalie teamed up with Spacebomb Records head honcho Matthew E. White in Richmond, VA to hone her sound and craft her eponymous debut, originally recorded in 2013, but delayed for a bit, a time during which Natalie hit the road as part of Jenny Lewis's band. This would serendipitously bring Prass to the attention of Ryan Adams, who, perfectly-timed with the long-awaited release of her LP, took her on the road as support both abroad and in the U.S., helping boost her presence at the same time the press and public at large fell in love with her timeless, hypnotic, indie pop sound. Prass's unparalleled, power voice, penchant for personal and intimate songwriting, retro charm, and clear love for classic singer-songwriters makes her one of the most unique artists to emerge in recent years, and we couldn't be happier to see her recent fame, a "new" artist to most, but one we've been enchanted by for years. With this year's followup The Future and the Past, a contender for best of 2018, Natalie, now a Virginia resident, sounds more inspired and focused than ever, and any return to Music City, Live on the Green or otherwise, is a show we never want to miss.

_
MATT AND KIM
Main Stage | 8:00pm
Since erupting onto the scene a decade ago with their breakout sophomore release Grand (which opened with perhaps their best-known single, "Daylight"), Brooklyn duo Matt and Kim have been constantly kicking out the jams, establishing themselves as an infectiously upbeat and endlessly fun and energetic live force, and continuing to build on their electro-laced indie and dance pop sound with a series of strong LPs. Veterans of Live on the Green (and among just a handful of touring acts to make a return appearance), the couple have endured beyond the waning of '00s indie, heralded, especially, for their huge, engaging, live show, making them a frequent favorite for festival crowds and a band able to reinvent and tweak their sound to remain thoroughly modern and well-regarded. Celebrating their new sixth album, Almost Everyday, Matt and Kim are currently in the midst of their first tour in over a year, since Kim sustained an onstage injury which caused them to pause their live plans, and if you missed them back in the spring at Marathon, this set is a must-see.

_
JACKSON BRUCK & THE DUKES OF HUME
615 Stage | 7:15pm
Locals Jackson Bruck & The Dukes of Hume are the only band on this year's Live on the Green slate that can say they battled their way to earning their spot, by winning this year's Music City Mayhem competition (selected as one of 32 finalists from hundreds of submissions, then performing bracket style in voting rounds before being crowned the winners). Hume, a Nashville native, cut his teeth playing music in junior high and high school, continuing to gig in college in Knoxville, before moving home upon graduation, and focusing on his solo career. Backed by his band The Dukes of Hume, Bruck adopts a sort of timeless, folky rock and singer-songwriter style, and released his debut EP, Here We Come, just last year.

_
ZZ WARD
Main Stage | 6:30pm
ZZ Ward has been carving out her own niche in the vintage pop scene with her bluesy act that includes hefty amounts of her own guitar and harmonica playing, last showcased on her long-awaited sophomore full-length The Storm, last year. More polished, electric, poppy, and focused than her 2012 full-length debut, the impressive Til the Casket Drops, Ward's latest arrived after several years of constant touring, ongoing buzz, high-profile collaborations, EPs, singles, and a few delays. We've seen her retro and stylish show a number of times over the years, including previously at Live on the Green, and Ward is always an impressive, electrifying, and dynamic performer, fantastic to watch whether you're familiar with her music or a newcomer. Sure to be one of Saturday's high points, be sure to circle this set on your schedule.

_
LUTHI
615 Stage | 5:45pm
Building a strong local following one show and dance party at a time, genre bending collective LUTHI (fronted by prolific local artist Christian Luthi) have been a site favorite and staple of the local scene since the release of their stellar EP, Home Again, back in 2016. Their frenetic indie pop rock sounds have been in heavy rotation with us for several years now, and recent debut, Stranger, is essential listening. Drawing from influences that include soul and r&b acts from the 1960s, psychedelic funk and groove from the '70s, and new wave rock and roll from the '80s, LUTHI have described themselves as "Cumberland funk" and a "Boogie Circus," and no matter your personal taste, their infectious, wide ranging sound is sure to hook you one way or another.

_
LISSIE
Main Stage | 5:00pm
Despite Nashville's reputation and the epicenter of country, country hasn't ever accounted for a huge part of LOTG's lineups, but this year, as the festival seems geared towards really offering a great local spread, the typical handful of quality acts with country leanings make a showing. Hailing from Illinois, folk country rocker Lissie first broke out about a decade ago, landing an early tour with Lenny Kravitz, some modest hits, and some major placements, thanks to her earnest, crossover appeal. After a stint in California, where she cultivated her folky, pop accessible sound, the singer moved to rural Iowa, which served as inspiration for her excellent recent fourth album Castles. We've been following her for a bit, but Lissie particularly wowed us with her Bonnaroo appearance earlier this summer, and expect her Live on the Green outing to be no less spectacular.

_
PAUL MCDONALD
615 Stage | 4:15pm
East Nashville resident by way of Alabama, singer-songwriter Paul McDonald gained attention after becoming a top 10 contestant on American Idol in 2011. His songs, which have been placed in everything from the Twilight movies to NBC's show Parenthood, are the kind of catchy, indie pop tunes that are universally liked, and since the 2014 release of single "Bright Lights," Paul's solo career has been on an impressive trajectory, after years of collaborations and bands. He's been a buzzy part of the Nashville scene for a few years, but with this year's new full-length Modern Hearts, McDonald is receiving national praise once more, renewed for his soulful, impressive vocal prowess and timeless rock sound. Paul also launched a new project, The Sweetheart Deal, this year with girlfriend and singer/actor Emily Kinney, so there's never been a more exciting time to catch him in action!

_
RAYLAND BAXTER
Main Stage | 3:30pm
The ascent of local singer-songwriter Rayland Baxter has been an exciting one to watch, and is certainly well-deserved, as he's one of the most profound and versatile artists to emerge from the Nashville scene and recent memory. After collaborating with Caitlin Rose on "Shanghai Cigarettes" way back in 2010, Rayland, the son of multi-instrumentalist Bucky Baxter (who's played with everyone from Bob Dylan to Ryan Adams), found swift critical praise for his 2012 full-length debut, Feathers & Fishhooks. Big tours, festival appearances, and national buzz would soon follow, and by 2015's incredible Imaginary Man, Baxter had begun to play with a full backing band, and to push his early alt-country and Americana leanings to more adventurous, rock-infused, pop, and retro psychedelic heights. Now firmly a national presence, and certainly a local icon, Baxter dropped a new LP, Wide Awake, last month, taking an even more expansive, honed, and filled-out turn. Written while isolated in an old rubber band factory in Franklin, Kentucky, and recorded in Santa Monica under the guidance of acclaimed producer (and sometimes Nashvillian) Butch Walker, the record features Dr. Dog's Erick Slick on drums, Butch Walker on bass, Cage The Elephant's Nick Bockrath on guitar, and piano wizard Aaron Embry (Elliott Smith, Brian Eno) on keys, culminating in a hypnotic, harmon-laden, substantive, and socially-charged effort that is, without a doubt, Baxter's finest work yet. Needless to say, a hometown show sounds like the perfect way to celebrate.

_
ARLIE
615 Stage | 3:00pm
If you're dialed into the up and coming local rock scene, you undoubtedly often see bands spring out of Belmont and MTSU, but Vanderbilt, perhaps the most academically prestigious local school of all, seems to less frequently incubate musical acts- which is why buzzy new group's Arlie's alma mater first caught our eye. The roots of the project trace back a few years, when frontman Nathaniel Banks started taking his solo music in a different direction, eventually recruiting Adam Lochemes, Jason Antwi, and Carson Lystad to fill out a proper band in late 2016. With the early 2017 release of their debut single, "Big Fat Mouth," Arlie managed both to attract an enthusiastic local following and to find national acclaim throughout the blogosphere, earning enough buzz to begin to tour. Since then, they've only released three more official tracks, last year's "Didya Think" and the more recent "blackboard.edu" and "Barcelona Boots," each release further honing their dreamy, indie, lo-fi, and alternative rock that simultaneously channels both retro psychedelic vibes along with more modern indie. Despite the small catalogue (a debut record arrives in September), the band have already played SXSW, toured with Rostam, and have inked a deal with Atlantic, putting them on course to be Nashville's next exciting rock and roll success story.

_
LARKIN POE
Main Stage | 2:15pm
Roots rock band Larkin Poe are fronted by sisters Rebecca and Megan Lovell, and have been performing together since their teenage years. They started off their career with sister Jessica and began touring as the Lovell Sisters in 2005. At the time, they played folky Americana music, which landed them many major festival spots and a constant touring schedule. After disbanding in 2009, Rebecca and Megan started their own project, named after their great-great-great-grandfather, who was allegedly a distant cousin of Edgar Allan Poe. In 2010, they released four EPs named after each season, and quickly followed up with the Thick as Thieves EP the next year. After snagging a record deal in 2013, they released their debut full-length LP KIN a few months later. Their edgy, southern-inspired sound was praised by many, including acclaimed producer T Bone Burnett. He recruited the band for Lost on the River: The New Basement Tapes, and were featured alongside Elvis Costello, Marcus Mumford, Taylor Goldsmith of Dawes, and many others. In 2016, they released their second studio album Reskinned, which features gritty, fuzzy vocals driven by thunderous electric guitar, further flexing their range and honing their sound with last year's Peach.

_
KIDS FEST WITH MR. STEVE, THE MUSIC MAN
615 Stage | 1:00pm
Live on the Green prides itself on being an all ages affair, and that commitment is especially obvious with Saturday's early afternoon kid's stage, adopted in recent years. Headed up and curated by the energetic, joyful, and talented Mr. Steve, The Music Man, a long running children's songwriting and music director at Belmont Weekday School and Lighting 100 host, the kid's fest always features plenty of guests, and serves as a fun and engaging way to keep the young'ns entertained ahead of a long day of free music.

_
More from Live on the Green | Site | Facebook | Twitter | Instagram