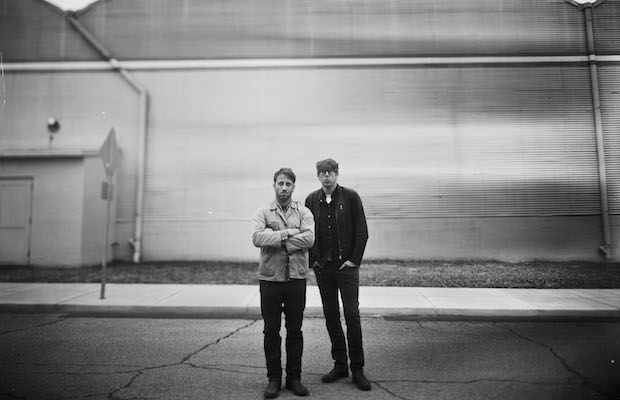 Since the release of their eighth album, Turn Blue, earlier this year, we've been anxiously awaiting Nashville based rockers The Black Keys' return to Bridgestone Arena. We first announced this one all the way back in May, right around the time the Keys played a pop up show at Mercy Lounge, and are delighted by their choice of support: St. Vincent. Aside from that impossible to attend Mercy outing, tonight will be the group's first Nashville show in more than a year and a half, and, amazingly, it's not too late to snag some quality seats, in case you managed to procrastinate. Head here to buy yours now, and read on for more about the show!
THE BLACK KEYS
It's been a massive year for The Black Keys. Turn Blue was met with critical acclaim and commercial success, and, just this week, earned the duo multiple Grammy nods. Additionally, the group have made media rounds, performing on the likes of SNL, Letterman, Colbert, and Fallon, and have been touring worldwide throughout 2014. Though they originally hail from Ohio, The Keys have called Music City home since around the time of their 2010 commercial breakthrough album Brothers, and, at his own Easy Eye Sound studio, frontman Dan Auerbach has carved out a local niche as a producer and tastemaker. Though they've adopted a slicker, poppier, more garage rock informed sound in recent years, the duo, who now employ the help of additional players live, have always drawn deep inspiration from blues.
ST. VINCENT
Anne Clark, better known by her stage name St. Vincent, first achieved significant critical acclaim with her 2011 album Strange Matter, then, shortly thereafter, collaborated with former Talking Heads frontman David Byrne for modern classic Love This Giant. Channeling an eclectic baroque pop informed art rock sound, St. Vincent is one of the best and most unique modern artists making music today, and her latest, eponymous release, might just be her strongest to date.
The Black Keys and St. Vincent will perform tonight, Dec. 8 at Bridgestone Arena. The show is all ages, begins at 8 p.m., and tickets are available for $33.90-75.