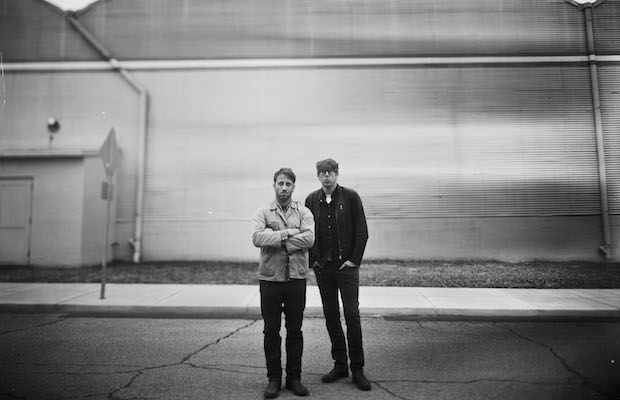 It's been an incredibly busy few weeks for Nashville blues-rock transplants The Black Keys, all leading up to the release of their eighth full-length, Turn Blue, TODAY via Nonesuch Records. Here's a quick update on their latest news and announcements, from the past few days:
The duo performed as musical guests on the most recent episode of Saturday Night Live (watch it below) over the weekend. Last night, they appeared on a special Live on Letterman edition of the Late Show with David Letterman, where they surprised fans with a 35-minute outdoor concert (also below, in full) before the show, for which they also appeared as musical guests (surprise, surprise- that's below too). Amidst all of the performing, drummer Patrick Carney still found the time to reignite his feud with pop star Justin Bieber as well. And, if that's not enough to tide you over, the duo will appear tonight on The Colbert Report, and Carney will conduct a Reddit AMA tomorrow at 2 p.m. CST.
Watch a bunch of performance goodies below, enter to attend the group's upcoming who at Mercy Lounge (if you're a SiriusXM subscriber), grab tickets to their December show at Bridgestone Arena with St. Vincent, and peep the official music video for Turn Blue's lead single, "Fever." Don't worry, we're sure to have more Black Keys news for you soon.
"Fever" – SNL
"Bullet in the Brain" – SNL
Live on Letterman – Full Performance
"Fever" – Letterman
"It's Up to You Now" – Letterman
More from The Black Keys | Site | Facebook | Twitter | Spotify