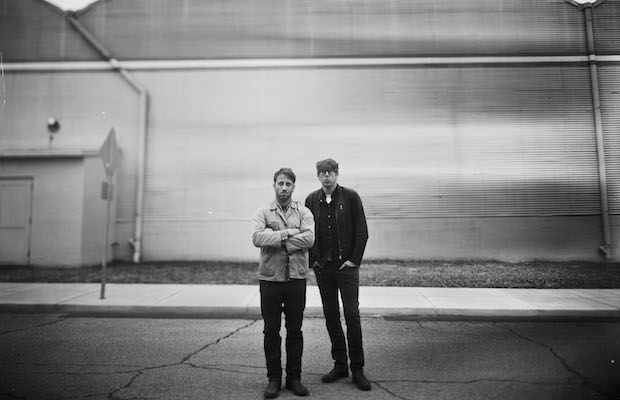 It seems like every other day we have more major news about The Black Keys for you! First, the Nashville (by way of Ohio) duo announced their eighth full-length album, Turn Blue, due out next week on Nonesuch Records, and debuted its lead single, "Fever." Next, they dropped title track "Turn Blue," followed by an official video for "Fever." Then, they premiered a live version of another new song, "Bullet in the Brain," along with a fun prank call to their label.
Ready for the most exciting news yet? The Keys have just announced a special show at Mercy Lounge on May 27! The bad news? It's private, and, currently, the only way to get in is to be a current SiriusXM subscriber, and to enter here for a chance to attend. It'll also be broadcasted live at 7 p.m. CST on Alt Nation (Ch. 36), SiriusXMU (Ch. 35), and The Spectrum (Ch. 28), for those who aren't lucky enough to make it in person.
The group have additionally been tapped as the penultimate musical guests for this season of Saturday Night Live, where you can catch them this weekend, May 10, in an episode hosted by Charlize Theron. The best way to occupy your time until then? We suggest heading to iTunes, where you can stream Turn Blue a week ahead of its May 13 release. For a refresher, check out the video for "Fever" below!
More from The Black Keys | Site | Facebook | Twitter | Spotify