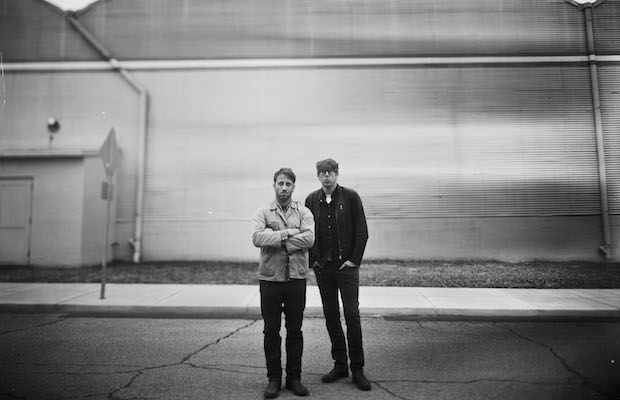 It's been a crazy few weeks for The Black Keys! First, the Nashville (via Ohio) blues rockers announced their eighth full-length album, Turn Blue, due out May 13 on Nonesuch Records, and debuted its lead single, "Fever." Next, they dropped title track "Turn Blue," followed by an official video for "Fever." Now, we have two more new items for your listening pleasure: the live debut of another new song, "Bullet in the Brain," and a fun prank phone call recording.
"Bullet in the Brain" was debuted live on Zane Lowe's BBC Radio 1 program, and further demonstrates the range we can expect to hear on Turn Blue. The prank call, meanwhile, was included as an easter egg, linked to the Keys' "Fever" video, and features five minutes of drummer Patrick Carney posing as a New Wave artist trying to get signed by the group's own label home (and its affiliates), Nonesuch.
Check out both below!
"Bullet in the Brain" – Live on BBC Radio 1
Quartzazium Prank
More from The Black Keys | Site | Facebook | Twitter | Spotify