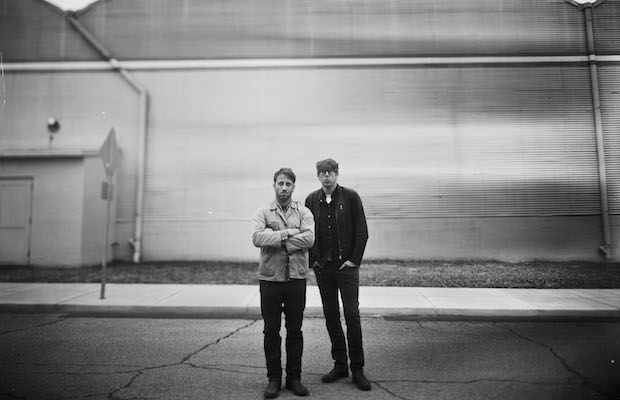 Less than a month after the announcement of their eighth full-length, Turn Blue, which is due out May 13 via Nonesuch Records, and first single, "Fever," Nashville (by way of Ohio)'s The Black Keys are back with another new track, "Turn Blue."
The title track is much calmer and more hypnotic than its predecessor; a healthy indicator of the range we can expect to hear on Turn Blue. Produced by The Keys themselves along with frequent collaborator Danger Mouse, the group's upcoming album was recorded primarily in Los Angeles last summer, with additional recording done at the Key Club in Benton Harbor, Michigan, as well as right here in Nashville at frontman Dan Auerbach's Easy Eye Sound.
Below, give "Turn Blue" a spin, and peep the cover art and tracklisting for the upcoming LP! Pre-orders are live on the band's site. Currently, the only way you can catch The Black Keys in concert stateside is at May's Hangout Festival in Alabama.
More from The Black Keys | Site | Facebook | Twitter | Spotify
1. Weight of Love
2. In Time
3. Turn Blue
4. Fever
5. Year in Review
6. Bullet in the Brain
7. It's Up to You Now
8. Waiting on Words
9. 10 Lovers
10. In Our Prime
11. Gotta Get Away