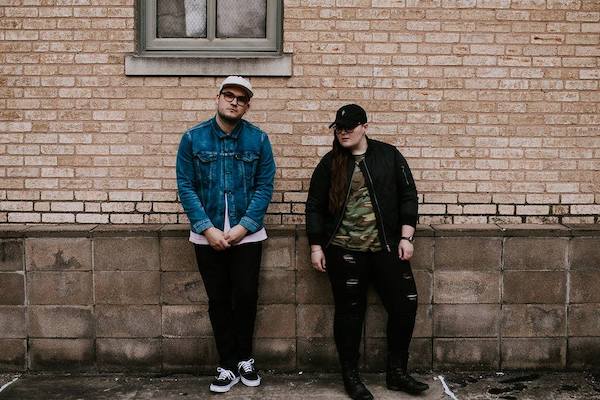 Local indie pop duo Sleeptalkre should be right at home on your playlists among Paramore, Andrew McMahon in the Wilderness, and MisterWives. Pop pair Caroline Shumate and Greg Graves put out wonderfully emotional and danceable singles like "Muscle Memory" in anticipation of their upcoming Pep Talk EP's March 3 release. Sleeptalkre teamed up with fellow Nashvillian KELLR to premiere the remix of "Muscle Memory" exclusively on No Country for New Nashville.
KELLR's remix of "Muscle Memory" turns up the wattage on the original with bulb-shattering synths and arcadey samples. The fresh take focuses on the band's vocals and lyrics, which explore post-breakup flings. Shumate says, "When we were looking for producers, we heard about KELLR from three separate people on the same day. We took it as a sign and asked him to have a listen, and he was stoked to work on it. I think he did a really great job of creating an entirely new song from just the vocal stems. It's really cool to have his perspective on this track."
Listen to Sleeptalkre's "Muscle Memory (KELLR Remix)" below.

More from Sleeptalkre | Site | Facebook | Twitter | Instagram | Spotify
More from KELLR | Site | Facebook | Twitter | SoundCloud