If you haven't heard, we're teaming up with Third Shift Lager and some of our pals Electric Western Records, Elevent Productions, and East Nashville Underground for a one-night, two-stage, ten-band bill celebrating the diversity of Nashville's independent music scene, and to send off the bands that have been selected to represent Nashville at South By Southwest 2013. The show is March 2nd, admission is totally free, and there will be a free beer sampling provided by Third Shift. For the next two weeks, we're going to spotlighting a different artist on the bill each day. Yesterday, we told you about retro rockers The JAG. Today we're talking about The Howlin' Brothers.
Keeping true to our promise of a diverse lineup, The Howlin' Brothers (Ben Plasse, Ian Craft, and Jared Green, who are not, in fact, brothers) are self-described as "a 'lil bluegrass, a bit ole time & a whole lot of country blues flavor- American roots music." We would agree with that description, but it doesn't even begin to do justice just how energetic and tight a band they are live. The Howlin' Brothers are constant performers, and it shows. Whether you catch them performing at honky tonks for tourists on Broadway, or opening up for artists like Brendan Benson (who produced and is releasing their new album) at rock clubs, they're one of the most fun bands in town. The group's brand new album, Howl, drops just three days after our show, some come watch the band play lots of new material along with some old favorites!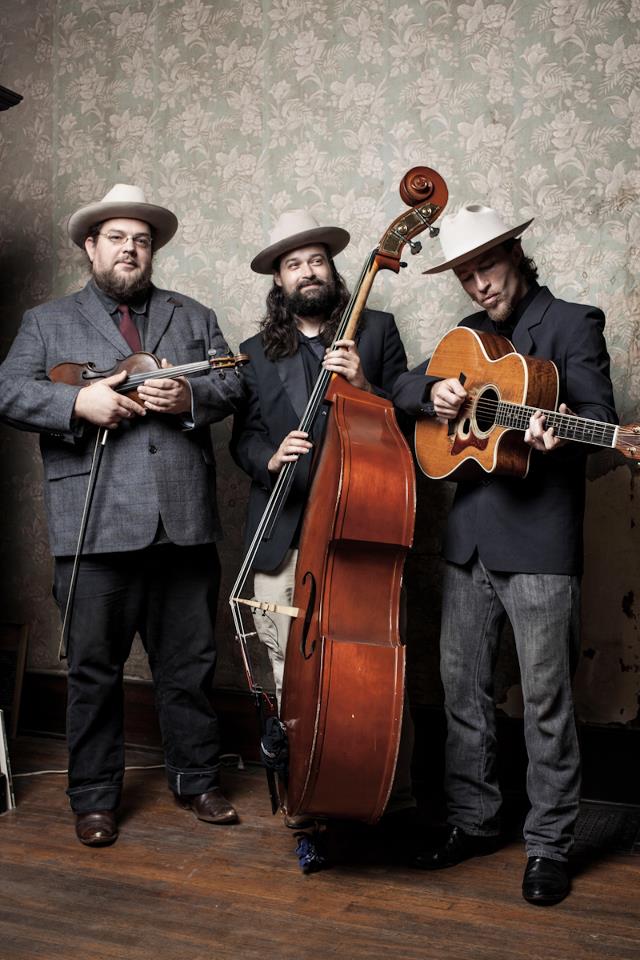 Check out previews for all of the tracks on The Howlin' Brothers' upcoming album Howl (set to drop 3/5) below:
[soundcloud url="http://api.soundcloud.com/playlists/3779609″ params="" width=" 100%" height="450″ iframe="true" /]
And here's the band performing their song "Gone" for Audiotree Live:
Find out more about The Howlin' Brothers on their website, like the band on Facebook, and follow them on Twitter. Catch The Howlin' Brothers and many more for FREE at Mercy Lounge and The High Watt on March 2nd. Click the poster below for full details!

_
Related Posts: