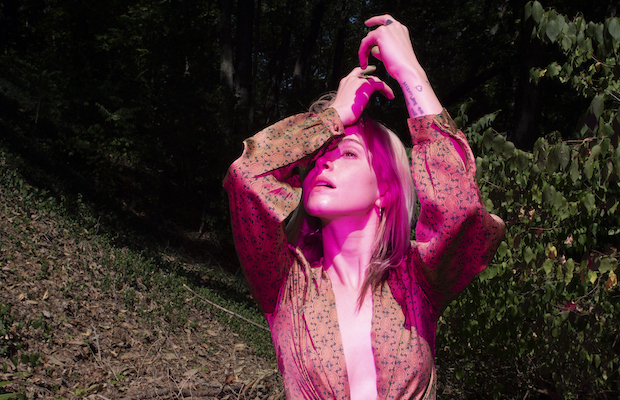 After kicking off the year with the surprise announcement of her first-ever solo LP, Petals for Armor, set to arrive May 8, then wowing us with a series of singles and narratively-woven music videos, and, later, lyric videos, culminating in a five-song EP, Petals for Armor I, Paramore singer Hayley Williams, who also recently announced her first solo tour, with a pair of dates tentatively slated for Brooklyn Bowl Nashville in late June, has just made our time in quarantine a whole lot sweeter by gracing us with yet another new tune- "Roses/Lotus/Violet/Iris"!
As teased in a recent Rolling Stone interview, Williams' latest features background vocals from esteemed supergroup boygenius- singer-songwriters Phoebe Bridgers, Julien Baker, and Lucy Dacus- and was co-written and recorded with her Paramore bandmate Taylor York and Canon Blue's Daniel James, with further instrumentation from Joey Howard, Aaron Steel, and Benjamin Kaufman. Like her first crop of songs, "Roses/Lotus/Violet/Iris" is a genuine stylistic departure from Paramore, tapping into a more moody, groove-laden, orchestral, and experimental style, again with strong Radiohead vibes but also giving us shades of Solange, Canon Blue, Sucré, and Sigur Rós.
According to a statement posted earlier this week, Hayley had originally intended to release another EP's worth of songs at once, but in light of recent world events, changed her plan to a more gradual release (as with the initial three tracks of Petals I), giving people more time to connect with each new song, and giving us all something ongoing to look forward to. With each and every personal and sonically distinct track, it's clear that this album is going to be something incredibly essential and special; a cathartic release for Williams and a glimpse at a whole new side of her artistry- one without any prior baggage or expectations- for fans, so far leaving us spellbound with every song.
As we eagerly await more from Petals for Armor II, hear "Roses/Lotus/Violet/Iris" below, accompanied by visuals from local artist Mike Kluge!