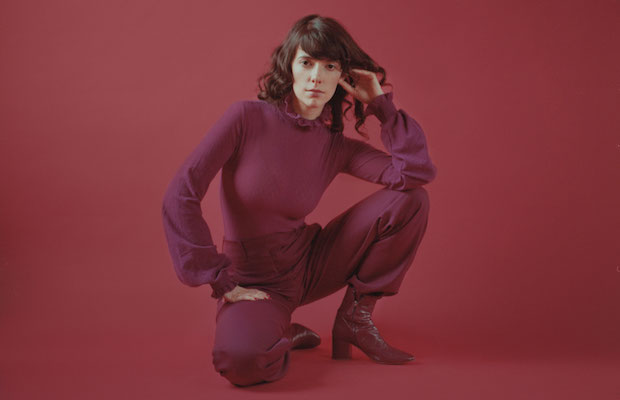 A former (and, from what we've heard, soon to be current again) resident of Music City, enchanting indie pop singer-songwriter Natalie Prass, still celebrating the recent release of her incredible sophomore full-length, The Future and the Past, is set to return to Nashville for a headlining outing, after a wonderful appearance last month at Live on the Green, tonight, Oct. 18 at Mercy Lounge with Australian indie/folk up and comer Stella Donnelly. Never anything short of a stunning live performer, tickets are still available here, and we encourage you to grab them while they last! Read on for more about the show.
NATALIE PRASS
While the music community at large was first introduced to Natalie Prass in 2015, thanks to her breathtaking, critically beloved eponymous debut, we've regarded her as one of Nashville's best-kept secrets for many years now. Born in Cleveland and briefly a resident of Los Angeles, Prass's family settled in Virginia Beach, VA where she was raised, cutting her teeth in the local music scene before heading off for a year at Berklee College of Music, then, finally, transferring to Tennessee to finish out college at MTSU. Prass would remain in the Nashville area for nearly a decade, where early, full-band shows as a solo artist eventually turned into a more experimental, loop-based, one woman project for a stint. While working on her debut with childhood friend and Spacebomb Records head honcho Matthew E. White in Richmond, VA, Prass found time to tour with Nashville acts like Wild Cub, and collaborated on tracks with local favorites like Cherub and Chancellor Warhol. Though her LP was actually finished in 2013, it was delayed due to White's unexpected solo success, among other logistics, and, in the interim, Natalie landed a gig touring as part of Jenny Lewis's backing band for her successful Voyager run. This would serendipitously bring Prass to the attention of Ryan Adams, who, perfectly-timed with the long-awaited release of her LP, took her on the road as support both abroad and in the U.S., helping boost her presence at the same time the press and public at large fell in love with her timeless, hypnotic, indie pop sound. Prass's unparalleled, power voice, penchant for personal and intimate songwriting, retro charm, and clear love for classic singer-songwriters makes her one of the most unique artists to emerge in recent years, and we couldn't be happier to see her recent fame, a "new" artist to most, but one we've been enchanted by for years. With this year's phenomenal followup The Future and the Past, an early contender for best of 2018, Natalie, now a Virginia resident (though she recently announced plans to move back to Nashville, during her Live on the Green set last month), sounds more inspired and focused than ever, and any return to Music City is a show we never want to miss.
STELLA DONNELLY
Hailing from the suburbs of Perth, Australia, newcomer Stella Donnelly made waves as a solo artist last year with the release of her poignant, powerful, feminist single "Boys Will Be Boys" and debut EP, Thrush Metal, which was re-released stateside this year through Secretly Canadian. Boasting an Angel Olsen-esque folk tinged indie rock sound and engaging, story-driven style, Donnelly is already attracting worldwide attention as she prepares to release her debut full-length in the near future, and as a singer only now beginning to tour in the U.S., this marks her first time in Music City. Show up early!
_
Natalie Prass and Stella Donnelly will perform tonight, Oct. 18 at Mercy Lounge. The show is 18+, begins at 8 p.m. (doors at 7 p.m.), and tickets are available to purchase for $15.