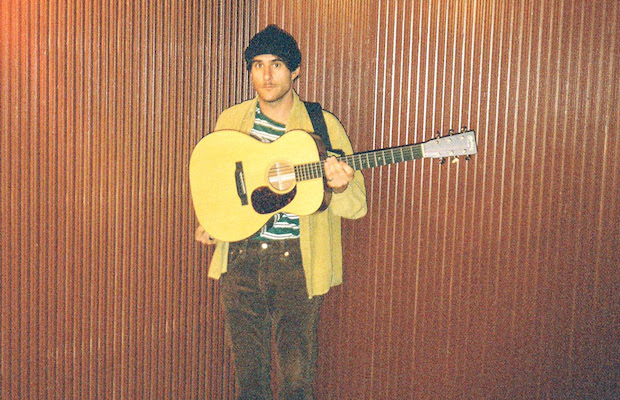 By now you should be more than familiar with HalfNoise, the solo musical vehicle of Paramore drummer Zac Farro, a longtime local fave and friend of the site. Formed and cultivated between Farro's 2010 departure from Paramore and his return to the renowned group earlier this year, HalfNoise has, so far, released two full-length albums and two EPs, navigating the realms of ambient, indie rock, synthpop, and groovy, retro rock, this year's Daniel James produced The Velvet Face EP marking his most psychedelic, analog, and nostalgic effort to date.
We brought you full coverage of HalfNoise's Velvet Face release show earlier this year, a special, intimate affair hosted at the unorthodox spot of Lucky Bamboo. Joined by his Paramore bandmates onstage for the first time in six years, who served as part of his accompaniment for half the show, the group's performance of Velvet Face single "Scooby's in the Back" was so much fun and so well-received by fans of HalfNoise and Paramore alike, that a cover has been incorporated into the latter's tour encore in recent months.
It's no surprise, then, that HalfNoise has just unveiled a new video for "Scooby," following "Someday" back in June, and "French Class" before that. Though not as cinematic as some of the project's past videos, the spot nonetheless perfectly matches the vibe of the grooved-out, hypnotic track, made up of clips of retro beach footage from 1970s New Zealand, which would fool us into thinking the song is straight out of that era as well if we didn't know otherwise.
Watch "Scooby's in the Back" below, grab a copy of The Velvet Face on vinyl, and keep an eye out for even more new music, as HalfNoise is already hard at work on a followup!
More from HalfNoise | Site | Facebook | Twitter | Instagram | Spotify