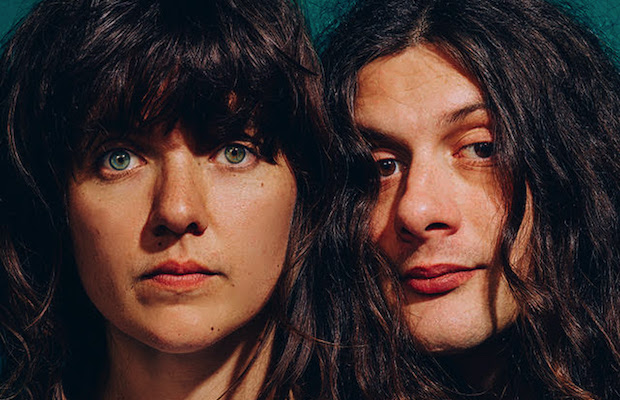 As we told you already, two of the indie rock world's most beloved rising songwriters, Courtney Barnett and Kurt Vile, have teamed up to write a collaborative album, Lotta Sea Lice, which will be jointly released on Oct. 13 by Matador Records, Marathon Artists, and Milk! Records.  The all-star collaboration also features an all-star backing band, appropriately nomed The Sea Lice, featuring Janet Weiss (Sleater-Kinney, Wild Flag), Stella Mozgawa (Warpaint), Rob Laasko (The Violators, The Swirlies), and Katie Harkin (Harkin, Sky Larkin, Sleater-Kinney's touring band).
The new project recently released their debut single, "Over Everything," via a fun new music video.  The track seems like a perfect mixture of Barnett and Vile's styles, with Vile's stoner vocals and Barnett's poetic diary reading approach.  The video really showcases just how playful this new project appears to be though.  It swaps the vocals for the artists in the video with Vile lip-syncing Barnett and vice versa.  The effect is surreal, and should have fans of both artists ready to hear more.
Head below to check out "Over Everything," and make sure you grab tickets to their upcoming date at The Ryman on Nov. 9 during their fall tour. A handful of tickets are still available for this show, but you definitely shouldn't wait around, because it is very unlikely they'll last until the show.
More from Courtney Barnett | Site | Facebook | Twitter | Spotify
More from Kurt Vile | Site | Facebook | Twitter | Spotify