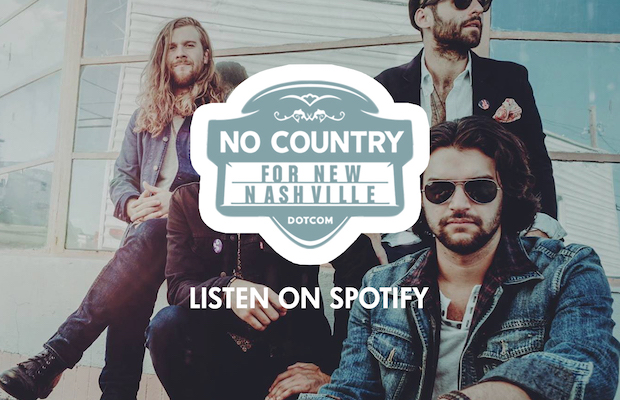 Our main goal at No Country is to share music from our favorite local artists and touring acts that hit Nashville. Now you can get straight to listening on our Nashville Spotify playlist. 
Local music additions:
"Shine on Me" by Dan Auerbach
"Sucker" by Future Thieves
"Call Your Name" by Karen Elson
"Call on Me" by Paul McDonald – Playing Mercy Lounge on April 29
"Trouble" by Adam Agin
"The World Is Ours" by Volunteer – Playing The Basement on May 18
"Stand By" by Jonny P
"Electric Muse" by LUTHI – Playing Marathon Music Works on April 29
Touring artist additions:

"Roya" by Daniel Romano – Playing Mercy Lounge on June 24
"Laid" by The Pains of Being Pure at Heart – Playing The High Watt on June 27
"Tummy Ache" by Diet Cig – Playing The High Watt on June 1
"The Pilot" by Clap Your Hands Say Yeah – Playing Exit/In on April 30
Follow along so you don't miss the best of No Country for New Nashville!