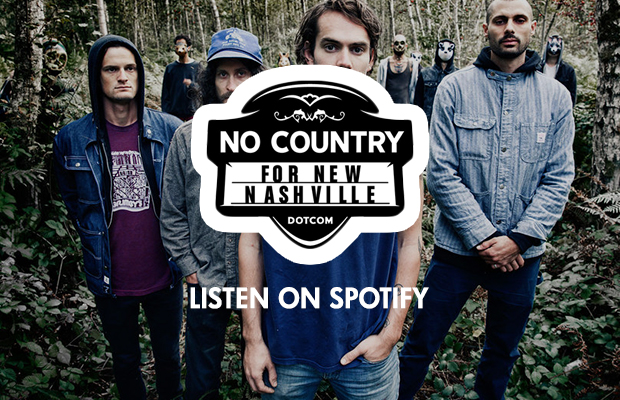 Our main goal at No Country is to share music from our favorite local artists and touring acts that hit Nashville. Now you can get straight to listening on our Nashville Spotify playlist. 
Local music additions:
"Bruce Lee" by All Them Witches
"California" by The Delta Saints – Playing Marathon Music Works on April 29
"Hive" by Idle Bloom
"Crying on Me" by Mouth Reader
"Lighter Click" by DEDSA – Playing Mercy Lounge on March 2
"Over the Hill and Through the Woods" by Lillie Mae
"I Don't Wanna Dance" by COIN
"Falling" by Jake McMullen – Playing Mercy Lounge on March 3
"Focus" by BIYO
"New Color in the Flame" by Legionnaire
"Better With You" by Hollow Hum and B. LOV
Touring artist additions:

"Hype" by Sad13 – Playing Drkmttr on March 8
"Far Out Feeling" by Susto – Playing The High Watt on April 28
"Gas Station Rose" by Sean Rowe – Playing The High Watt on May 10
Follow along so you don't miss the best of No Country for New Nashville!