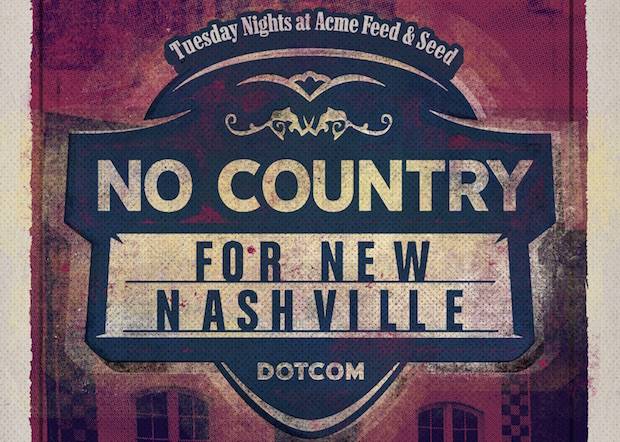 Our bi-monthly Tuesday night showcase series at Acme Feed & Seed continues on Aug 23. We'll be closing out the summer with a strong offering, featuring pop performer J. Human, indie rockers PHIN, and soul flavored songwriter Stelle Amor. As always, we're bringing you all of this music for FREE, starting at  7 p.m. For more info on the bands, please read on, and we look forward to seeing you all again on Tuesday.
J. HUMAN
For fans of local funk, the name Joel Heumann should sound familiar. He was previously the frontman of Joel & The Gents, who we've written about before. Opting to set aside the funk for awhile, however, Joel has formed a new project entitled J. Human, and based the limited music we've heard so far, it's the perfect mix of his top notch production, indie pop leanings, and soulful r&b flare. Growing buzz has bubbled up after some killer live shows, hyped further by his incredible stage presence. Never has his charisma been more apparent than during his white-fur-coat-clad R Kelly impersonation (see the video on his FB Page). However, we are really looking forward to hearing the original material he's been working hard on since striking out on his own. Be there in person to help us welcome his latest project to Acme's stage, and hear a teaser of what's to come right here.
PHIN
Yet another band that is no stranger to No Country coverage, PHIN have been in our 'fuck yeah' column for a long time, but this is the first time we've been lucky enough to host them as part of one of our No Country Presents showcases. Approaching seasoned pro status (they've already played LOTG) PHIN have been on the grind since they debut with their Those Killers EP in 2013. After winning Music City Mayhem in 2014, and a hectic touring schedule, this year marks a new, and very ambitious undertaking. They plan to put out one single a month for a full year, leading you to the July 2017 release of their first full length, entitled 12 Months. Check out the July track below, and be sure to see for yourselves why we dig these guys so much.
STELLE AMOR
A self described soulful siren, Stelle Amor writes wonderful songs to help accentuate her amazing pipes. With help from a quality, Americana flavored backing band, she brings something fresh to the stage that nearly any real music fan can enjoy. Last year her live recording at Third Man Records caught our attention, but she's still fairly fresh on the scene, so we're looking forward to hearing her new EP, which is scheduled for release this fall. But for now, you can sample her stuff below, and see it performed live on Tuesday, but only if you get to Acme on time.
J. Human, PHIN, and Stelle Amor will perform Tuesday, Aug 23 at Acme Feed & Seed. The show is 21+, music begins at 7 p.m., and, per usual, it's totally FREE! Downtown PARKING can sometimes be an issue. However, if you're willing to walk a few blocks, street parking is typically easy to find on the numbered avenues south of Broadway or along Korean Veterans Blvd, and metered spaces are typically free after 6 p.m.