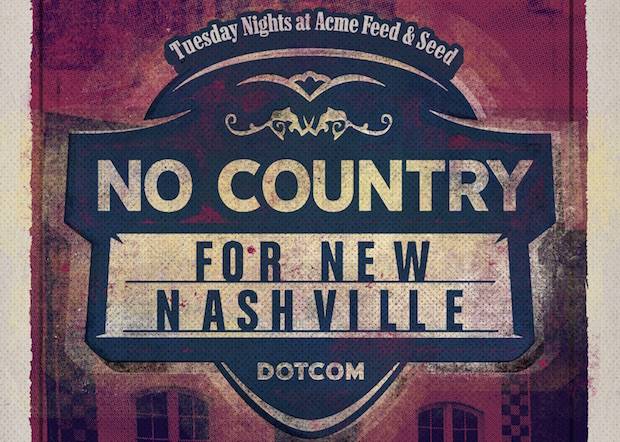 After a bit of a summer hiatus, our Tuesday night showcase series at Acme Feed & Seed returns on July 26 with a four act bill to make up for some lost time. We'll be featuring local songwriter MOTE, orchestral indie pop outfit Birds in the Airport, R&B tinged popstress Ashley Leone and soulful indie rockers Swimming with Bears. As always, we're bringing you all of this music for FREE, starting at  7 p.m. For more info on the bands, please read on, and we look forward to seeing you all again on Tuesday.
MOTE
Building on the moment of his 2015 release Thrive, MOTE has be doing what all aspiring performers should be doing really; playing gigs whenever, wherever, especially locally. Made up of songwriter Joe Schneider, and a rotating cast of characters, MOTE has an eclectic sound that can be very hard to pin down. Elements of jazz, rock, and even what he describes as 'crunk' pop permeate his music, which creates a unique listening experience that is flavoring the local scene in strange and wonderful new ways. We've been so impressed with his stuff that we were happy to helped him hype a music video for the single "Into the Sun" he released last year. Now, with almost a year under his belt since he last played Acme for the SoundHarvest at the Homegrown Harvest competition that we hosted, we're curious to hear what he's been working on, and there will no doubt be some new material unleashed at Acme on Tuesday night.
BIRDS IN THE AIRPORT
Adding even more distinction to an already remarkably diverse sounding line-up, Birds in the Airport have dubbed their sound orchestral indie rock. Formed by Tom Breyfogle as a side project when he was away from home for months on end, touring with bands like Reliant K, Bleed The Dream, and Secondhand Serenade, Birds has really started to take on a life of it's own, earning praise for originality within local indie rock circles. The first collection of songs, how's it going to end?, was recorded alone in various hotel rooms, dressing rooms, vans, and apartments, giving it an unparalleled transient feel (which seems to work well with the bands name too). Based on the tracks we've listened to already, including the new EP, Domesticated Drowsiness, we are really looking forward to seeing what they bring to a live performance, so be there when we welcome some of the more classically trained performers we've ever had.
ASHLEY LEONE
Yet another artist we've been keeping tabs on, local (via Philadelphia) pop/R&B/soul performer Ashley Leone has been turning some heads since she released her debut EP, SugarCoated, back in May. Glossy while still maintaining elements of funk, her voice is pop radio ready, giving listeners the feeling that she's been doing this for years, even if she's a little bit new to our local scene. At just nineteen years of age, it's hard to believe she's already opened for Brett Dennen and a slew of local bands. The sky truly is the limit for her, and we can't wait to see how he debut tracks translate to a live performance. Get to Broadway on time and don't miss a second of her set.
SWIMMING WITH BEARS
An Austin, TX based four-piece, Swimming with Bears is just the right mix of alt, indie, and soul. Formed as a side project in 2011, while they were all working in other endevours, SWB would go on to successfully raise $20,000 from a Kickstarter campaign to help fund the release of their debut full-length, Paw, which dropped in 2014. After relentless touring, and a brand spanking new self-titled EP, it seems that SWB is officially the main project for all it's members, and after some love from Alternative Press, they're ready to show Music City what all the buzz is about. Ideal for fans of Kings of Leon, Two Door Cinema Club, or Explosions In The Sky, these guys are the perfect way to kick of this jam packed bill, so don't pass on their set, because you WILL regret it if you do.
MOTE, Birds in the Airport, Ashley Leone, and Swimming with Bears will perform Tuesday, July 26 at Acme Feed & Seed. The show is 21+, music begins at 7 p.m., and, per usual, it's totally FREE! Downtown PARKING can sometimes be an issue. However, if you're willing to walk a few blocks, street parking is typically easy to find on the numbered avenues south of Broadway or along Korean Veterans Blvd, and metered spaces are typically free after 6 p.m.