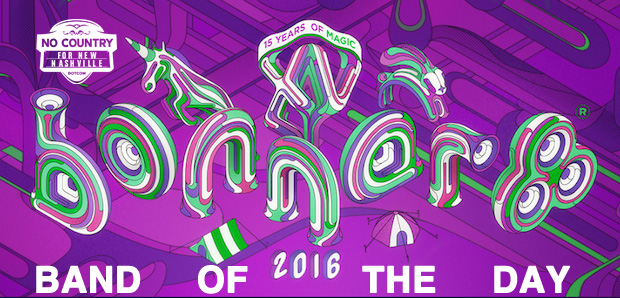 Bonnaroo Artist | Lamb of God
Bonnaroo History | Newbie
Stage & Time | Saturday | The Other Tent | 8:45 p.m.
As we've been doing for the past several years now, we're making it our mission to help you get acquainted with as many bands as we can from Bonnaroo's impressive 2016 lineup.  We'll start from the bottom and work our way up, paying special attention to the smaller and lesser known acts on this year's bill. Keep reading for your Bonnaroo Band of the Day…
LEARN
While they've toured in support of the entire Big Four – Megadeth, Slayer, Anthrax, and Metallica – and have certainly earned their dues over the past 20 years in the metal scene (the first five as "Burn the Priest"), beloved Richmond, VA metal outfit Lamb of God have yet to play Bonnaroo, despite the fest's penchant for including long-running, well-regarded metal acts in recent years. Perhaps one of the most highly critically and commercially regarded groups of the new wave of American metal, which kicked off in the '90s and really hit peak saturation in the '00s, the group have shared the stage with virtually every big name in the scene, new and old, and have been included on countless festival lineups across the globe.
Formed in '94, the band's early lineup shifted during the first few years of mostly regional performances, solidifying around the turn of the century, at which point they also settled on their current name. Morphing from an early affinity for thrash and death metal, Lamb of God's sound has settled into something more like groove metal, with influences from speed metal, hardcore, and and punk. Over 15 years and seven albums (eight, if you count their debut under their former name), the group have not only managed top 40 success, but also garnered numerous Grammy nominations, able to maintain legitimate, no-filler metal cred while finding broader appeal from the rock community. Despite some unfortunate recent legal troubles, the band returned with a new LP last summer, VII: Sturm und Drang, and will bring their intense, epic, and renowned live show to Bonnaroo, after rocking Marathon Music Works earlier this year.
LISTEN | "Still Echoes"
WATCH | "Laid to Rest" (Official Video)
CONNECT
More from Lamb of God | Site | Facebook | Twitter | Spotify
More from Bonnaroo | Tickets | Lineup | Site | Facebook | Twitter