Summer Camp 2015
Chillicothe, Illinois
Memorial Day Weekend, 2015
Review by Kevin Casler & C. Smith
This past Memorial Day weekend we had the opportunity to venture out to Chillicothe, Illinois, to check out the 15th installment of the Summer Camp Music Festival. It was our team's first trip up to the festival grounds at Three Sisters Park, and to say the least, we definitely enjoyed our experience. The tunes were grooving, and the weather was almost perfect. Read on and check out some of our photos if you'd like to know more about our experience.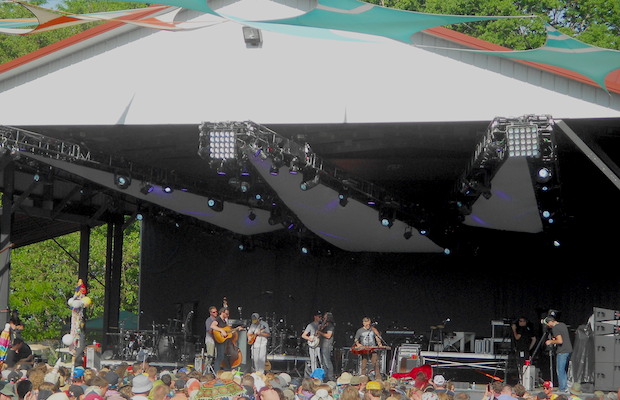 Like we said earlier, 2015 marked the 15th episode of the Summer Camp Music Festival. That makes it continuously running as long or longer than big guns like Coachella, Bonnaroo, Austin City Limits, Lollapalooza, and Wakarusa. Summer Camp has made its name over the years as a haven for the jam scene, bluegrass, EDM, and various forms of roots rock. Most of all, it is a haven for festival house bands, Moe., who has played every Summer Camp since its inception in 2001, and Umphrey's McGee, who has played every Summer Camp since 2003. We even had a good showing of hometown acts on this year's lineup including Cherub, All Them Witches, Wick-It the Instigator, Melk, Judah and the Lion, Here Come The Mummies, Victor Wooten, and KOA.
Everyone who's been to a music festival knows it's about more than just the music. While we had lofty goals of catching every act on our "must see" list, we knew it would be practically impossible to catch every show. We took time to toss around the Frisbee, chat with our neighbors, explore the festival grounds, sample the grub, talk about how we should ride the carnival rides (we never did), and just soak in the good vibes.
We arrived early in the evening on Thursday to take part in the Pre-Party, and let us tell you, the whole hiking in all your gear thing was definitely a game changer compared to the usual car camping at festivals. A high quality, all terrain wagon for hauling everything in is a must for those of you that are considering Summer Camp 2016. We had a couple spills and mishaps getting everything piled on before we successfully made it to our campsite.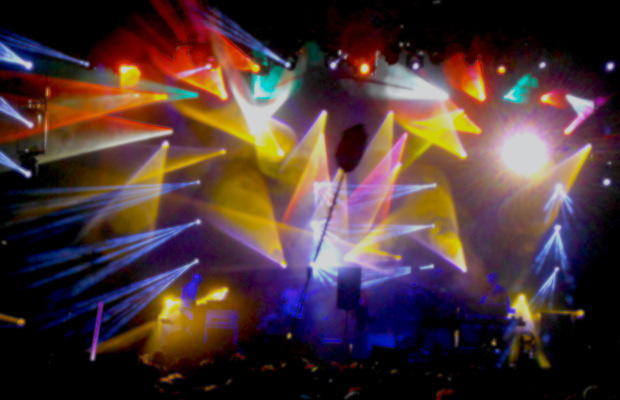 Moe. and Umphrey's Mcgee are what make Summer Camp, Summer Camp. Both bands delivered stellar sets throughout the weekend including a special Grateful Dead themed set from Moe. featuring Bruce Hornsby on Sunday afternoon and the killer set from Umphrey's McGee's alter ego, GODBONER, on Friday evening with special guest Gene Ween. We did manage to catch every single Umphrey's McGee set in its entirety. That means we spent a total of 8 hours of our weekend at the Sunshine Stage rocking out with Umphrey's. In all honestly, I think we could have handled a little more.
In our preview of the festival, we gave Joe Russo's Almost Dead the top "must see" slot for the weekend, because this is about as close as you can get to seeing The Grateful Dead these days. Everything about the JRAD set seemed effortless, and the music just flowed out of them. We had never seen such a wide spectrum of people getting down to some timeless tunes.
Whenever we attend a festival like Summer Camp, we take the opportunity to follow our ears to find new sounds. This time, our ears led us to Gibbz. He's got a killer voice, he's got killer beats and synth parts, and he can do a little shredding on the guitar. Gibbz brings the dance party. Summer Camp hosts some of the hottest up and coming acts, and you should definitely be on the lookout for Gibbz in the near future.
We always enjoy seeing what each different festival has to offer and what the Summer Camp Music Festival has to offer is a community atmosphere and consistently high quality lineup with perpetual fan favorites Moe. and Umphrey's McGee playing multiple headlining sets annually. You can say what you want about the lack of variety in the lineup, but as the old saying goes, "If it ain't broke don't fix it." That's why we made the trip, and that's why thousands of fans come back year after year. Thank you Summer Camp for having us out this year, and we hope to see you again in years to come!