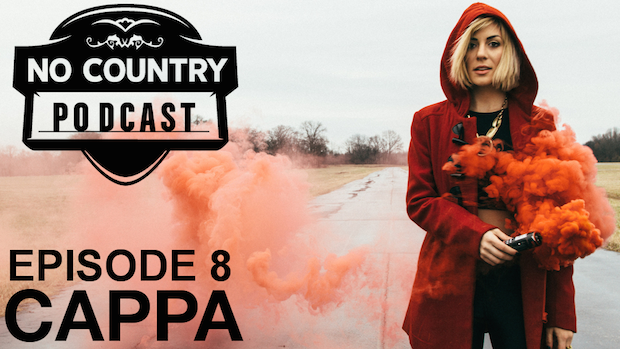 In the latest edition of our No Country For New Nashville Podcast, we sat down with Carla Cappa, the local indie pop songstress (and site favorite) on the rise who recently rebranded herself as CAPPA, and is prepping to release a new EP this Tuesday, May 26, the same day she's set to perform at our latest Acme Feed & Seed showcase.
Returning from an extended hiatus, episode eight marks our first podcast hosted by assistant editor Philip Obenschain. Don't forget to check out previous episodes, helmed by Brad Wilson, featuring Brooke Waggoner, JT Daly of Paper Route, Vinyl Thief, Canon Blue, Ben Elkins of ELEL, John Davis of Superdrag and The Lees of Memory, and Alanna Royale. Episode eight is sponsored by local lifestyle brand DCXV Industries, with theme music from John Davis.
To keep up with the No Country For New Nashville Podcast, subscribe to our feed on iTunes, subscribe to our YouTube Channel, follow us on Soundcloud (for the latest episode only), or just follow us on Twitter and/or like us on Facebook. If you like what you hear, be sure to share it with your friends, to help make more episodes possible! Below, stream the No Country For New Nashville Podcast Episode 8, featuring CAPPA.
More from CAPPA | Site | Facebook | Twitter | Spotify
Follow the No Country For New Nashville Podcast
iTunes | YouTube | Soundcloud