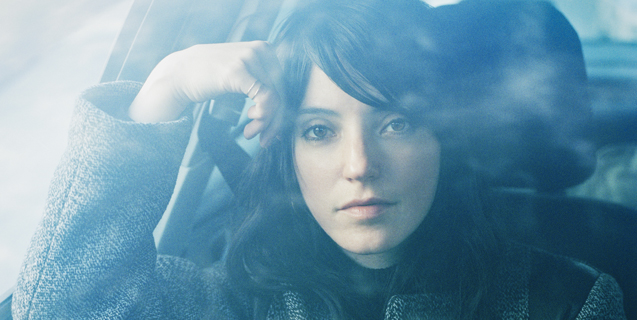 It feels good to feel bad. That's what listening to Sharon Van Etten often elicits. But her latest release, Are We There, steadies and grounds rather than pulling us too far down. It's a subtle but significant touch, and Sharon Van Etten will show Nashville herself tonight at the Exit/In with Jana Hunter. Tickets are a steal at $12, so snatch 'em up! Read on for the full rundown.
SHARON VAN ETTEN
Where 2010's Epic was a beautiful box to pack pain into, and the followup, Tramp, was a masterful confessional, Are We There feels more colorful and comfortable at the same time. Sure, there's still pain in the record, but Sharon Van Etten isn't consumed with it. On her Facebok page, Van Etten asserts, "Are We There is very much me, being strong, being weak, being open – being myself. I hope you can feel that. It's always a journey."
We loved her "Every Time The Sun Comes Up" video, so we're stoked a Nashville stop is a part of that journey. Watch Sharon Van Etten interpret tarot cards and read palms in her "Taking Chances" video below.
JANA HUNTER
Jana Hunter stays as mysterious as her songs. Her last solo release was 2007's somber Carrion EP, before Hunter moved on to performing as Lower Dens with a backing band. Hunter endears with her often unintelligible lyrics and ability to set a morose mood. We're looking forward to seeing what she has up her sleeve since reembarking as a solo performer.
Sharon Van Etten and Jana Hunter will perform TONIGHT, June 21 at Exit/In. The show is 18+, begins at at 9 p.m. (doors at 8 p.m.), and tickets are available for $12.