The first two sessions of this year's Live on the Green have been incredible.  The first event included performances from Matt and Kim, ZZ Ward, and Gin Wigmore, followed by an after-party with special guests Cherub.  Last week was equally thrilling with another stellar evening of music including Matt Nathanson, The Mowgli's, and local Erin McCarley, with a Five Knives-helmed after-party. We still have some coverage in the can for that one coming soon too.
This week will feature a bit more of an eclectic lineup with the cool rhythms of MICHAEL FRANTI & SPEARHEAD, THE DELTA SAINTS, and LUELLA & THE SUN.  Per usual, the event is totally free, all ages, rain or shine, and will get started around 6PM. You can find parking below the courthouse, OR for only $5, Marathon Music Works will let you park AND shuttle you to Public Square Park.
Continuing LOTG's new series of official after-parties at Marathon Music Works, CHANCELLOR WARHOL will join JACOB JONES, COACH, and DJ RATE as the evening's special guest DJs.  We just premiered the single, "The Kennedy's" from Chance's upcoming album Paris Is Burning, and you are already behind the curve if you haven't heard that yet.  The after-party will cost you $5 (in addition to that $5 parking fee), kicks off at 10PM, and is 18+. If 5 bones is a bit too rich for your blood, we've got some after-party tickets to give away! After the jump, find out more about the entire lineup and how you can win!
MICHAEL FRANTI & SPEARHEAD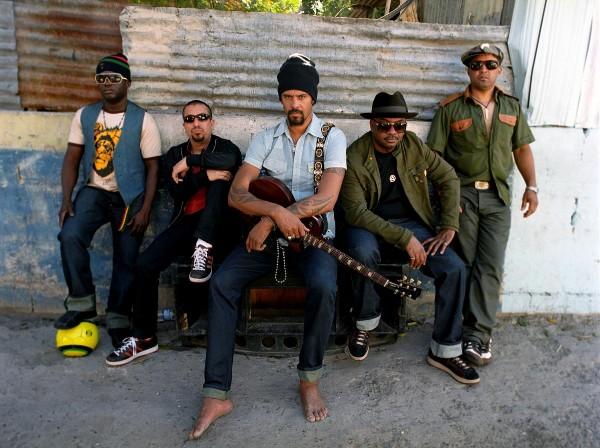 Eclectic, powerful music for the peace loving.  How else do you describe Michael Franti and Spearhead?  It's a little hip hop, a little soul, some R&B, some reggae… but it has been a festival staple for years.  I'd be remiss to note that there are plenty of cops, and you are in front of the courthouse, so maybe you should be a little more cautious with the doobies than you normally are at a Spearhead show.  Trust me, you'll still have fun.
THE DELTA SAINTS
We've spent time telling you about The Delta Saints, especially after the release of Death Letter Jubilee last year.  That record is only part of the story though, their live show is an action packed party.  You can check out the title track below to get you in the mood for the middle of tonight's bill.
LUELLA & THE SUN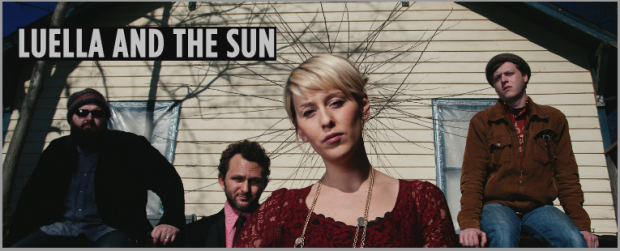 Surely you remember Luella & The Sun from the benefit that we helped throw for them a few weeks ago.  You wouldn't have believed that performance, and I can only guarantee you that they are going to be a hard act to follow on Thursday night.  The powerful soul of Luella (aka Melissa Mathes) along with the solid blues filled chops of the band, this IS the reason that you get to an event early.  Expect crowds, and expect to be blown away!
OFFICIAL AFTER-PARTY | [TICKET GIVEAWAY]
w/ CHANCELLOR WARHOL, JACOB JONES, COACH, DJ RATE
@ Marathon Music Works | 10PM | $5 | 18+
This week's guest DJ, Nashville hip-hop star Chancellor Warhol, will join LotG after-party regulars Jacob Jones, Coach, and DJ Rate to throw down at Marathon Music Works. Unlike the main event, this shindig will cost you $5, and is 18+. However, keep reading to find out how you can win tickets!  And, if you still haven't checked out the first single, "The Kennedy's," from Warhol's upcoming release Paris Is Burning, you should do that below.
WIN TICKETS FOR THE AFTER-PARTY! HERE's HOW:
Put "LOTG Chance Contest" in the subject line.
Provide us with your first and last name.
(optional) For a bonus chance to win, RSVP to the event on Facebook and share it on your wall. (Let us know in your e-mail if you did this and we'll enter your name a second time).
That's it. Winners will be selected and notified by noon on Thursday (8/22), and will receive 2 tickets for admission. Does not include parking. Must be 18+ to win, per show's age requirements.
More from Live on the Green | Site | Facebook | Twitter | Instagram