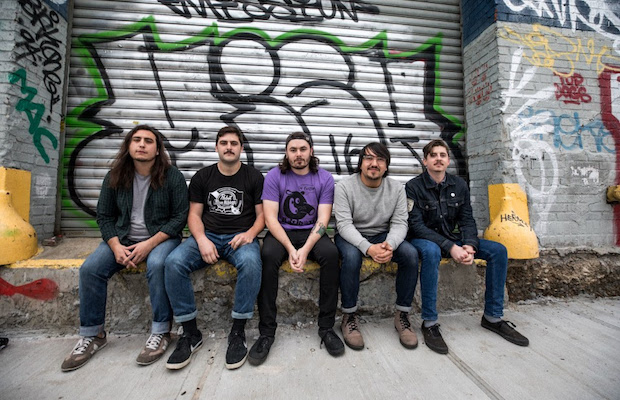 We're just two days away from Bear Your Mind, the highly-anticipated sophomore LP from from local emo/indie punk outfit Free Throw. A followup to 2014's Those Days Are Gone, which helped propel the group from the Nashville DIY scene to the national spotlight, Free Throw's latest marks a shift to more mature, personal, and introspective songwriting, while still maintaining their raw, earnest style.
Leading up to the album's the release, the band have unveiled "Randy, I Am the Liquor," "Better Have Burn Heal," and, most recently "Hope Spot" (hear it below), and are planning to treat local fans to the whole thing a little early with two special events today, May 24! First up, the band will appear at Grimey's at 6 p.m. for a free, acoustic, all-ages in store performance, where they're also be selling copies of Bear Your Mind a couple days early on vinyl and CD. Shortly after, they'll team up with our pals at Nashville Is The Reason to host a free, 21+ listening party at The Pub at The Basement East, followed by a normal NITR punk/emo/indie DJ night, with Free Throw guesting behind the booth (as well as prizes fro their label).
We've been trumpeting Free Throw for like four years now, and while the last couple have seen plenty of rising stock in the punk world, it's great to see so much hometown attention surrounding their latest release as well- it's long overdue, as the band serve as one of most exciting products of Nashville's often overlooked but absolutely thriving underground punk scene. Show them some hometown love, and get treated to their new album early tonight, then be sure to catch the band's official, full release show on their July 1 homecoming tour stop at The End (tickets here)!
Free Throw will perform today, May 24 at Grimey's for an all ages, acoustic, in-store performance then will host a free, 21+ 'Bear Your Mind' listening party at The Pub at The Basement East, followed by a guest DJ spot at Nashville Is The Reason.