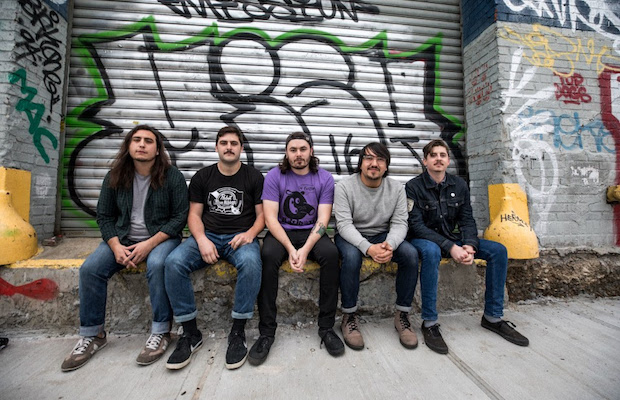 A breakout force in Nashville's emo/indie punk scene of the last few years, Free Throw garnered national attention with the release of their debut LP, Those Days Are Gone, in 2014, and have been touring the world since, sharing the stage with bigger and bigger acts, all the while maintaining their DIY ethos and punk roots, channeling a pure, unabashed love for '90s emo, underground indie rock, and old school pop punk and screamo, juxtaposing raw, earnest vocals and emotional lyrics with noodle-y, melodic, and driving arrangements.
As we recently announced, the band are gearing up to release their sophomore effort and first with new label home Triple Crown Records, Bear Your Mind, on May 26. Lead single "Randy, I Am the Liquor" assured us that Free Throw's dynamic style and affinity for pop culture would remain intact, but also signaled a shift to more mature, personal, and introspective songwriting. With their newly released second single, "Better Have Burn Heal," (it wouldn't be a Free Throw album without a Pokemon reference) the group, and especially frontman Cory Castro, move even further in this direction, tackling the subject of male body image struggle, a topic not often explored in song, with a retro, emo-infused track dropping in visceral, raw honesty.
You can hear Free Throw's latest single below, pre-order Bear Your Mind, and celebrate the record's belated release at The End on July 1, along with Homesafe and Heart Attack Man; grab tickets here!