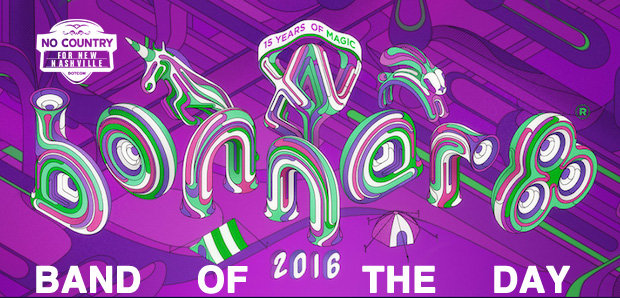 Bonnaroo Artist | Josiah & The Greater Good
Bonnaroo History | Newbie
Stage & Time | Thursday | On Tap Lounge | 7:30 p.m.
As we've been doing for the past several years now, we're making it our mission to help you get acquainted with as many bands as we can from Bonnaroo's impressive 2016 lineup. In addition to the main stage acts, we also want to be sure to give the Club Stage bands some love, so, for the remainder of our coverage, we'll be doubling up with a second daily spotlight. They might be the smallest artists on Bonnaroo's bill, but the Club Stage boasts some of the best and most exciting up and coming acts around. As with our main stage previews, we'll start from the bottom and work our way up. Keep reading for your Bonnaroo Club Stage Band of the Day…
LEARN
A band we were first introduced to in the Road To Roo Tennessee state finals, Josiah & The Greater Good have made their way onto the 2016 bill despite losing in the finals to Music City residents Roots of a Rebellion. No matter, because there's plenty of room on The Farm for the Knoxville based five piece and their blues rock, reggae-tinged vibrations.
Marine turned musician Josiah Atchley and his backing band The Greater Good got their start playing around the University of Tennessee, where they quickly built a reputation predicated on their awesome high energy live shows and improvised extended jams. Now, they've continued to gain momentum throughout the Volunteer state and are currently working with Grammy-nominated producer Travis Wyrick on their soon to be released self-titled EP. With a slew of dates all over the region this summer and fall, including Bonnaroo, it seems Josiah and his crew are ready to go national. Make sure you check out their set, and help support another Tennessee-based band at the best festival in all the land.
LISTEN | "Real Mother Lover"
WATCH | "Otherside" (Live at WDVX Blue Plate Special)
CONNECT
More from Josiah & The Greater Good | Site | Facebook | Twitter | Spotify
More from Bonnaroo | Tickets | Lineup | Site | Facebook | Twitter