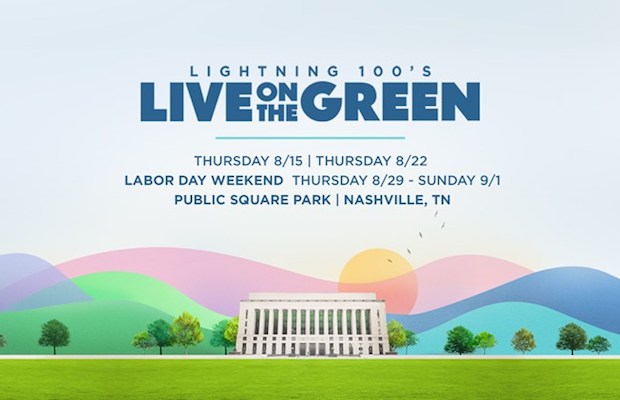 After an excellent first two Thursdays, Live on the Green is rolling to its 2019 conclusion with some serious momentum, as the epic four-day Labor Day Weekend finale of the 11th season of the annual, free outdoor fest begins Thursday, Aug. 29 at Public Square Park and continues all weekend through Sunday, Sept. 1. Once again boasting an exciting and stacked lineup, the final four days- the largest run of the festival ever- will feature around 40 performers across two stages (for context: earlier seasons had only 18 performers total across all six weeks)! After a great first night which included Gary Clark Jr., The Strumbellas, Yola, and Lucie Silvas, and a fun week two with Johnnyswim, Mat Kearney, Amanda Shires, and Will Hoge, you can expect a stellar lineup of O.A.R., St. Paul & The Broken Bones, Grace Potter, Lake Street Dive, American Authors, Guster, Aaron Lee Tasjan, Steve Earle, morgxn, Illiterate Light, Jukebox the Ghost, Lindsay Ell, and many more performers across the final four days.
Given the supersized nature of this year's finale, we're breaking it down with daily previews to help you prepare. After an kicking off on Thursday, heating up Friday, and going extra long on Saturday, LOTG will conclude Sunday, Sept. 1 with Lake Street Dive, Wilder Woods, Steve Earle and the Dukes, Boy Named Banjo, The Marcus King Band, and Lindsay Ell on the main stage, and Liz Cooper & The Stampede, Stephen Day, Smooth Hound Smith, Airpark, Forest Fire Gospel Choir, and Trella on the 615 Stage. Bear in mind, there is some overlap in scheduling, so you'll want to keep an eye on the time if you plan to soak up as much music as possible. Preview all of Thursday's performers here, Friday's performers here, and Saturday's performers here, and get to know Sunday's epic lineup below!
Per usual, LOTG is free and all ages, and music will run Thursday and Friday from 5:15 p.m. to 11 p.m., Saturday from 2:15 p.m. to 11 p.m., and Sunday from 12:30 p.m. to 10 p.m. Gates open at 4 p.m. on the weekdays and noon on the weekend days, and there will be plenty of food and alcohol vendors on site to meet your needs. Parking is $10 at the Public Square Park Garage below the festival site and $5 at Nissan E and F lots across the Woodland St Bridge (except Saturday, when Nissan's lot will be unavailable), and various other garages and street parking options are available on the surrounding blocks (also, ride share is relatively simple with designated drop off and pick up spots). And finally, if you're looking to up the ante on your LOTG experience, VIP tickets and backstage passes are typically available for purchase, however they generally sell out in advance. Find out more about this week's finale below, and find out more about the entire season on Live on the Green's site.
LAKE STREET DIVE
Main Stage | 8:30pm
Formed in the mid-'00s at Boston's New England Conservatory of Music (and now based in Brooklyn), pop/rock/soul outfit Lake Street Dive spent their early years forging a magnetic live show, growing an organic fanbase, and self-releasing music, fusing in elements of jazz, folk, and funk for an eclectic sound. Their rise in recognition over the last decade has been steady and well-earned, touring relentlessly and perfecting their style over six great LPs. A an in-demand festival fixture, they're perfectly suited to close out the LOTG season!

_
LIZ COOPER & THE STAMPEDE
615 Stage | 7:45pm

A longtime site favorite, Liz Cooper & The Stampede have rapidly risen from Nashville newcomers to scene mainstays, and that isn't likely to be the ceiling for long either. Cooper's brand of psychedelic folk, highlighted by her excellent guitar chops, is a treat to watch live, and across early EPs and recent LP Window Flowers, and both headlining outings and prominent supporting slots over the past few years, this band have cemented their reputation as one of the most exciting rising artists to watch.

_
WILDER WOODS
Main Stage | 7:00pm

After spending the last couple of decades fronting massively successful Christian alt rock outfit NEEDTOBREATHE, Nashville based singer-songwriter Bear Rinehart recently embarked on a new solo chapter under the moniker Wilder Woods, releasing his eponymous debut LP just weeks ago. More singular, personal, and introspective, Rinehart pulls from classic soul, r&b, and modern alt pop, a fresh style from a celebrated artist who's all but guaranteed to once again find widespread acclaim.

_
STEPHEN DAY
615 Stage | 6:15pm

Stephen Day (not to be confused with the west coast artist of the same name) began his current musical journey upon moving to Nashville from Georgia in 2014 to attend Belmont, releasing his debut EP, Undergrad Romance and the Moses in Me, two years later, swiftly attracting critical praise and millions of streams. Channeling the likes of Ben Rector and John Mayer, Day's crooning, soul pop sound has already made him an exciting young fixture to watch, and recent singles indicate he's only getting started.

_
STEVE EARLE & THE DUKES
Main Stage | 5:30pm

One of the most unique and acclaimed country artists of all time, and a seminal trailblazer in outlaw country and in blurring the lines between country, rock, and folk, the great Steve Earle broke out as a solo artist in the mid-'80s, going on to achieve platinum records, Grammys, and to see his work recorded by a murderers' row of country legends. Constantly prolific, Earle still manages to release new music every couple years, and along with his backing band The Dukes, is perhaps the most legendary performer all LOTG season.

_
SMOOTH HOUND SMITH
615 Stage | 4:45pm

A longtime musical fixture of the local scene, husband and wife duo Smooth Hound Smith turned heads with their eponymous debut in 2013, and have continued to evolve their sound across two LPs since, most recently their brand new effort Dog in a Manger. The band's foot stomping American roots rock pulls from early blues, soul, rock 'n' roll, and folk, and having notched over 800 shows over the years, including festival dates and tours with prominent acts, their electrifying live show is a sight to behold.

_
BOY NAMED BANJO
Main Stage | 4:00pm

First coming together in their teens, local alt country outfit Boy Named Banjo were roaming around Broadway playing songs long before they were old enough to step foot in a honky tonk. Debut LP The Tanglewood Sessions would nab some early attention in 2012, as they honed their fusion of country, bluegrass, folk, and singer/songwriter music across an EP and 2014 sophomore effort in subsequent years, earning a spot at Bonnaroo and growing acclaim. With a new LP on the way, expect to hear some fresh tunes!

_
AIRPARK
615 Stage | 3:15pm
Formed in 2016, a year after the premature demise of their prior project The Apache Reply, local duo Airpark, made up New Orleans raised brothers Michael Ford, Jr. and Ben Ford, have a been a favorite of ours from the very start, quickly becoming a buzzworthy local group you should be keeping an eye on. A pair of Early Works EPs were a strong introduction, but recent Tennis-produced effort Songs of Airpark is their best yet, exploring a minimalist, deconstructed approach to indie rock and pop.

_
THE MARCUS KING BAND
Main Stage | 2:30pm

Hailing from Greenville, South Carolina, and led by 23-year-old frontman Marcus King, The Marcus King Band exploded onto the scene with their 2015 debut Soul Insight, and haven't slowed down since, landing on the Blues Chart and attracting national buzz thanks to their southern fried brand of blues and psychedelia inspired by rock n' roll. The group's most recent and their LP, Carolina Confessions, was notably recorded in Nashville and produced by Dave Cobb, a sure sign of even bigger things to come.

_
FOREST FIRE GOSPEL CHOIR
615 Stage | 1:45pm

After meeting, as many Nashville groups do, while attending Belmont, Forest Fire Gospel Choir formally came together somewhat by accident, while retreating to frontman Will McGee's childhood lake home to record for an unrelated project, before noting their genuine chemistry. The band's rootsy, old school rock and roll sensibilities were on full display with their eponymous 2016 debut EP, and subsequent singles have been even more honed and eclectic, as the group have become a favorite local live fixture.

_
LINDSAY ELL
Main Stage | 1:15pm

Canadian born, Nashville based singer-songwriter and guitarist Lindsay Ell has been active in music from a young age, and spent several years independently releasing recordings and building acclaim within the country scene, particularly for her impressive guitar chops, before breaking out to broader recognition with 2017 EP Worth the Wait and LP The Project. A highly in-demand touring artist, festival performer, and collaborator, Ell's broad, pop-primed appeal makes her a refreshing fixture in the mainstream country scene.

_
TRELLA
615 Stage | 12:30pm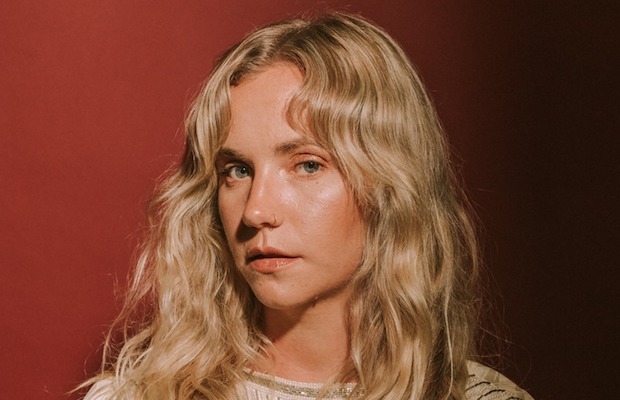 Though her debut EP, Vapor, just arrived in 2017, Nashville based, Florida born soulful, r&b infused indie pop singer Trella has been writing songs since childhood, and worked as a songwriter before stepping out as a solo artist, singing her first publishing deal at 21. Nashville is awash with new pop artists, but with her honed writing chops, incredible voice, and broader and more layered sonic sensibilities, Trella brings a fresh take and essential unique artistry. One of the day's coolest acts, you'll definitely want to show up early!

_
More from Live on the Green | Site | Facebook | Twitter | Instagram