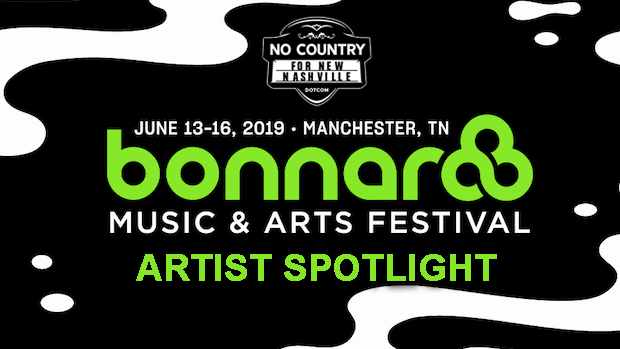 Bonnaroo Artist | Clairo
Bonnaroo History | Newbie
Stage & Time | Saturday | This Tent | 12:20-1:00am
As we've been doing for the past several years now, we're making it our mission to help you get acquainted with many of our favorites acts from from Bonnaroo's impressive 2019 lineup. As we dig through the entire schedule, we'll highlight a spread of performers spanning across genres and stages (including the campground Plazas), big and small, new and old, to bring you some of the most interesting, lesser-known, or most highly-recommended among this year's crop of artists. Though we'll be jumping around, we're loosely working our way through by day, and we'll also be bringing you some special features and longer guides along the way, to help you plan your weekend before the fest. While these previews won't span every performer, and might omit some more obvious must-see acts, we hope they'll serve as a way to help you navigate Bonnaroo's gargantuan lineup, and to make the most of your busy weekend on the farm!
Grab your tickets right here if you haven't already, and keep reading to learn more in our Bonnaroo Artist Spotlight…
LEARN
Born Claire Cottrill and hailing from the suburbs of Boston, indie pop sensation Clairo seemingly exploded overnight thanks to the viral success of her early single and accompanying video, "Pretty Girl," in late 2017. However, the now 20-year-old's musical aspirations began several years earlier, when, around 13, she began learning guitar and self-recording early original tunes and covers, uploading songs to Bandcamp and SoundCloud, experimenting with making beats and producing DJ mixes, and filming short clips and covers for YouTube, all of which attracted very modest attention and served as something of a creative, online diary apart from her real life as a teen. While she did receive a bit of early buzz, including a feature in Rookie magazine and some attention from MTV, it wasn't until a spontaneous, lo-fi, self-recorded video for "Pretty Girl," using her decided moniker Clairo, perfectly capturing the tune's lax, synth-drenched, DIY sound, struck a chord and resonated throughout YouTube, achieving unexpected viral success while Cottrill attended her first semester of college, ultimately racking up millions of plays, landing praise from blogs and national press, and earning Clairo major label attention.
With a few more viral tunes swirling around, Claire inked a deal with the Fader Label and signed with Chance the Rapper's manager, rapidly growing a sizable, Gen Z-skewing fanbase as both a buzzworthy musician and a bonafide YouTube star, and released her debut EP, diary 001, last year, to broad acclaim. She's since opened for BROCKHAMPTON, Tyler the Creator, SZA, Dua Lipa, and Khalid, fast becoming a meteoric new force in the indie sphere, all before her highly-anticipated debut LP, Immunity, drops this spring. While sexist claims of being an "industry plant" have swirled since she first hit the scene, thanks to her father's background as a marketing exec for some music-adjacent brands, Clairo's indie authenticity, endearing and honed indie guitar rock meets bedroom synthpop sound, and earnest and confessional lyricism are not something that be so resonantly manufactured or fabricated, and in light of more recent personal revelations of being queer, and revealing a struggle with  juvenile rheumatoid arthritis, it seems obvious that Cairo is unquestionably a genuine, self-made, hardworking new young artist whose accomplishments are on her own merit, and whose future couldn't be more exciting. Don't miss her set!
 LISTEN | "Bags"
 WATCH | "Pretty Girl" (Official Music Video)
CONNECT
More from Clairo | Site | Facebook | Twitter | Instagram
More from Bonnaroo | Site | Facebook | Twitter | Instagram | Tickets