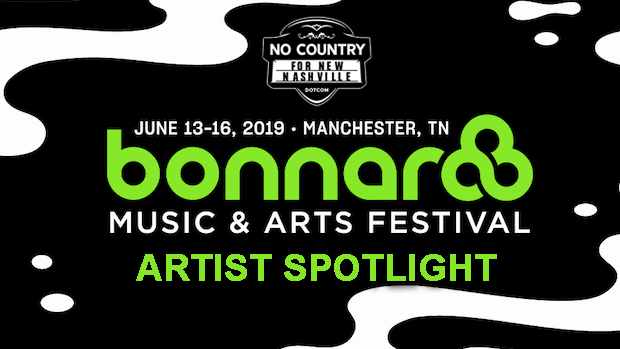 Bonnaroo Artist | The Lonely Island
Bonnaroo History | Newbie
Stage & Time | Saturday | Which Stage | 12:30-1:30am
As we've been doing for the past several years now, we're making it our mission to help you get acquainted with many of our favorites acts from from Bonnaroo's impressive 2019 lineup. As we dig through the entire schedule, we'll highlight a spread of performers spanning across genres and stages (including the campground Plazas), big and small, new and old, to bring you some of the most interesting, lesser-known, or most highly-recommended among this year's crop of artists. Though we'll be jumping around, we're loosely working our way through by day, and we'll also be bringing you some special features and longer guides along the way, to help you plan your weekend before the fest. While these previews won't span every performer, and might omit some more obvious must-see acts, we hope they'll serve as a way to help you navigate Bonnaroo's gargantuan lineup, and to make the most of your busy weekend on the farm!
Grab your tickets right here if you haven't already, and keep reading to learn more in our Bonnaroo Artist Spotlight…
LEARN
One aspect of Bonnaroo's 2019 lineup we haven't really touched on this year in preview coverage is the comedy- or lack thereof. A fixture of the fest since year three in '04, and one of the most unique offerings that set Bonnaroo apart in the festival landscape, for many years comedy was hosted in its own Comedy Tent, boasting some seriously huge headliners and incredible up and coming names for well over a decade. However, in more recent years, as the fest has evolved to compete in a more saturated festival market, moving much of the ancillary activity to the campgrounds, comedy and the standalone cinema tent were initially combined into one venue, which was subsequently phased out last year, with a handful of comics instead slotted across smaller spaces, the campground, and in between musical acts. While we hoped that would be a new paradigm, it seems to have been a failed experiment, as 2019 boasts no comedy lineup to speak of. The one exception being The Lonely Island, who, like Reggie Watts last year, are as much a musical act as a comedic one, and will therefore play a more conventional set (on the Which Stage no less), with a perfectly-suited late night slot, part of their first proper tour ever!
Best known for revolutionizing Saturday Night Live's modern era last decade with their digital shorts, Akiva Schaffer, Andy Samberg, and Jorma Taccone met many years before, in junior high, forming The Lonely Island in 2001 in their native Berkeley, California, regrouping after college in LA, where they refined their filmmaking, musical, writing, and comedy chops, landing them all jobs at SNL as writers in '05 (with Samberg also joining the cast). The troupe's hugely popular shorts arrived at a time when viral videos (and YouTube itself) were just becoming a thing, and early videos with stars like Justin Timberlake and T-Pain made them massively famous. The trio released a series of LPs, compiling their songs from SNL with some original tunes, Incredibad, Turtleneck & Chain, and The Wack Album between 2009 and 2013, and though all three had departed the show by 2012, their work has remained prolific in the years since. While individually, The Lonely Island have all found success in acting, writing, producing, and directing, as a unit they've come together for feature films like 2007's Hot Rod and 2016's Popstar: Never Stop Never Stopping (which spawned another great LP/soundtrack), were featured on a breakout tune in The Lego Movie in 2014, and recently returned with an absurdist and hilarious Netflix special and accompanying album, The Unauthorized Bash Brothers Experience. Rarely do they play concerts, however, so their 'Roo debut marks without question one of our most-anticipated sets of the whole weekend, and a must for those missing the fest's comedy.
 LISTEN | "Dick in a Box" ft. Justin Timberlake
 WATCH | "Oakland Nights" ft. Sia (Official Music Video)
CONNECT
More from The Lonely Island | Site | Facebook | Twitter | Instagram
More from Bonnaroo | Site | Facebook | Twitter | Instagram | Tickets