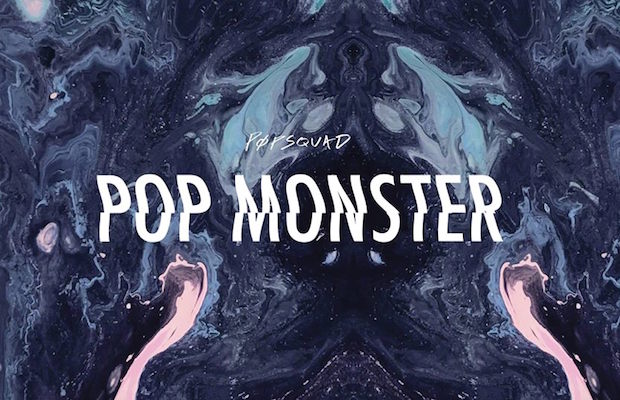 As you know, we're pretty obsessed with Nashville's flourishing, creative, and ever-growing pop scene, which, over just a few short years, has grown into one of the most relevant, communal, and noteworthy collections of pop artists in the nation. Tonight, April 26, our friends and fellow pop purveyors at Pøpsquad are hosting an especially stacked sampling of local (and national) talent at The East Room, where you can get a crash course in Nashville pop for a mere $5, in an environment that sounds especially unique and memorable.
Serving as something of a dual single release show, Whoa Dakota, the musical vehicle of tremendously talented local singer-songwriter Jesse Ott, whose genre-bending sound has taken an electro-laced, anthemic, indie pop turn with recent tracks, is celebrating new single "Right Now," ahead of her debut LP Patterns. While Athena, another buzzy local up and comer, is making her stylish, dark alt pop debut (at least under this moniker) with fantastic single "Monster," ahead of her EP Dreamland.
For the occasion, The East room is being transformed into a dark dreamland, with LED clouds and stars hanging from the ceiling among other decor, a light show from Eric Doran and Ryan Welke of Nashville Audiovisual, a special projection mapping 360 visual experience from The Southern Demon Herd, and more. In other words, this is going to be a local pop show like no other.
Also rounding out the bill are local pop vocal powerhouse and mashup extraordinaire Meaux, who's also taking the opportunity to debut some new material, and Brooklyn's Soren Bryce, whose layered, dreamy, alt pop sound makes her a perfect compliment to this stellar lineup. All four singers represent some of the coolest, most nuanced and adventurous examples of contemporary indie, electro, and alt pop from Nashville and beyond, and you'd be hard pressed to find a more talented or better value show in town this week- don't miss out!
Whoa Dakota, Athena, Meaux, and Soren Bryce will perform tonight, April 26 at The East Room for Pop Monster. The show is 18+, begins at 9 p.m. (doors at 8 p.m.), and admission is $5 at the door.