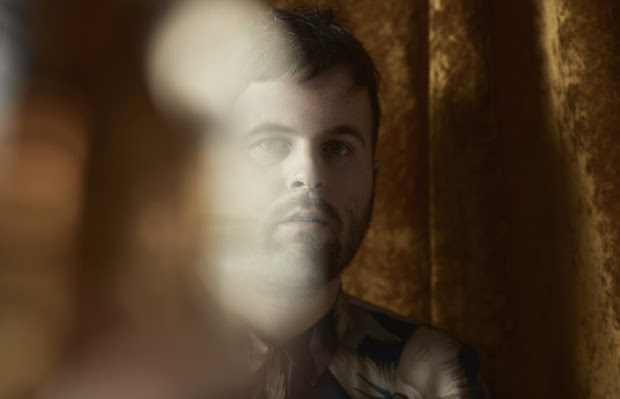 A few months back, we told you that Canon Blue, the sweeping, electro-laced, etherial, indie/orchestral pop solo vehicle of local songwriter and producer Daniel James, is finally prepping to release a followup to fantastic 2011 sophomore album Rumspringa. Dubbed Lasso Yo, James' latest will arrive next week, Oct. 6, via Temporary Residence, and was "conceived during increasingly long periods of isolation caused by increasingly intense bouts of anxiety and depression," recorded at the home of Paramore's Taylor York during what sounds like an intense and cathartic period of soul searching.
Though Canon Blue has been silent for an extended break, that doesn't mean Daniel has been totally off the grid. If you're a regular reader, you've definitely seen his name name elsewhere, especially in his long-time producer role with Zac Farro's HalfNoise (who Daniel also recently joined live at an epic release show). In the lead up to his latest solo effort, Canon Blue has already unveiled lead single "Beholden," and, since we last checked in, also dropped a stylish video for the personal and transitional track, and unveiled a followup track, "Onyx," which ponders existence, meaning atop lush, percussive, electro-laced production.
With Lasso Yo right around the corner, Canon Blue has unveiled one last taste before the full LP arrives- a special digital-only bonus remix of "Onyx" helmed by local transplant Jamie Lidell. In a press release, James explains its inception: "While I was making my first Canon Blue record Colonies I had Jamie's record Multiply on repeat. Ever since then I've watched him move from record to record in the insanely singular way that only he can. He's a constant source of other worldly ideas, spontaneous sonic leaps, and a joy that carries along with it a beautiful obsession with music and art. My favorite remixes are when the original song is completely inverted, twisted and folded in on itself creating something completely new – That is exactly what Jamie has done with 'Onyx.'" 
You hear hear Lidell's unique reimagining of "Onyx" below, pre-order Lasso Yo here, revisit our podcast with Daniel from 2014, and keep an eye out for inevitable local show announcements!
More from Canon Blue | Site | Facebook | Twitter | Instagram | Spotify