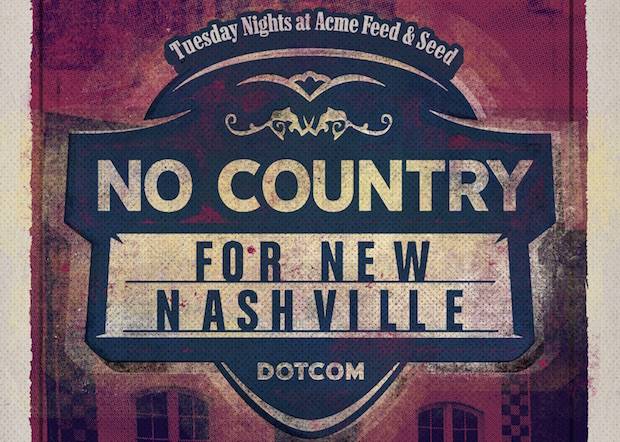 The summer of 2017 is in full swing, as we continue to roll through festival season, and our long-running showcase series at Acme Feed & Seed is still going strong. We're officially settled into our new format that includes rotating DJ sets ahead of our usually two-band bills. Our next gig will take place Tuesday, June 27, and it will feature indie dance-pop outfit The Outer Vibe and talented singer songwriter Kelly Ruth, plus a DJ set when things kick off at 7 p.m. Read on for a full preview, and we hope to see you at the show!
THE OUTER VIBE
Originally formed in Grand Rapids, Michigan, The Outer Vibe are made up of five music school kids who met while studying in college. Fast forward about four years., and now the group calls Nashville home, where they've created a unique brand of music that is hard to compare. They themselves are calling it "surf disco,"or a dance and funk-infused rhythm section, powerful trumpet and keys, a very versatile lead vocalist, and surf style guitar. Got all that bouncing around in your head yet? If you're finding it hard to imagine, don't worry we've given you a sample of their work below this write-up. Honestly, in Music City, when you say a band you're digging is impossible to compare to anyone else, that's about the highest complement they can receive. We've been so impressed with their work, especially their 2015 full-length, Full Circle, that we recently had a chat with them while premiering a new single. In that interview they told us they'd done a limited CD release (already sold out) for their latest EP, Surf Disco Compacto Vol. 1, but fans shouldn't worry if they didn't get a copy. They'll be releasing some new singles over the summer, and a new full length is already in works. They'll also be hitting the road for the rest of the summer, so this might be your last chance for a while to catch them in town. Don't sleep on one of the best up-and-coming local bands around, get your butt to Acme Tuesday!
KELLY RUTH
Local indie pop singer-songwriter Kelly Ruth is not your typical, dime a dozen guitar strumming wordsmith. In fact, she's one of the more unique performers we've had come through our Acme showcase in a while. For starters, she's an upright & electric bassist (not a guitar player), she's also a Kripalu yoga teacher, and the founder of Pop Up Yoga Nashville. Equally talented in all her endeavors, Kelly is someone whom we've enjoyed from affair, via her cool music videos (see link above), but now we are thrilled to be hosting her in the middle time-slot of our next Acme showcase. Make sure you get to the venue on time, because with bass skills, and a voice like hers, it promises to be an unforgettable show.
The Outer Vibe and Kelly Ruth will perform Tuesday, June 27 at Acme Feed & Seed. The show is 21+, begins at 7 p.m., and, per usual, it's totally FREE!