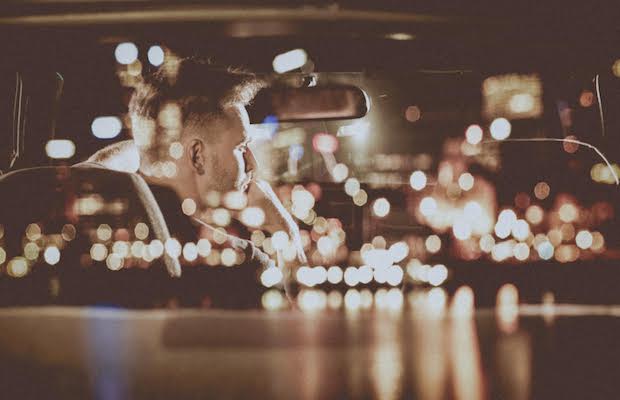 Hailing originally from Portland, Oregon and now based in Nashville, singer/songwriter/producer Ezra Carey is gearing up to release his sophomore solo EP, Lights on an Endless Stage, for which he tapped the local production help of Dabney Morris and Micah Tawlks. Today, we're very excited to exclusively premiere the official music video for lead single "Love in the Modern Age," which was directed by Cody Collins and Trent Lanham, and stars friends of Carey's- Blake Lanham, Rien Long, Joseph Daniel Northcutt, Tyler Tuoy- who all don dress and help bring a silly, visual lightheartedness to what is, otherwise, a pretty moody and atmospheric synthpop song.
Also featuring vocals from Isaaca Byrd (Byrd and Tawlks make up buzzy local indie pop duo MYZICA, and you may recall hearing Erza guesting on their track "Drive"), "Love in the Modern Age," adopts a retro, new wave-y, stylish aesthetic, a huge musical departure from Carey's folk and blues past while keeping his personal, captivating lyricism intact- all to stunning effect.
On the video's inception, Ezra tells us:
"I brought the concept to the directors, Trent and Cody and over a couple of beers, we mapped the whole thing out. That day we called some friends and essentially said; 'we think you'd look great in a dress – do you wanna do this music video?' They said 'yes' – my wife Annelise took them dress shopping – we started filming and the rest is history. Just good people having a good time. I couldn't be more grateful to everyone who contributed. It turned out way better than I could've imagined."
Watch "Love in the Modern Age" below, and keep an eye out for more from Ezra Carey soon!
More from Ezra Carey | Site | Facebook | Twitter | Instagram