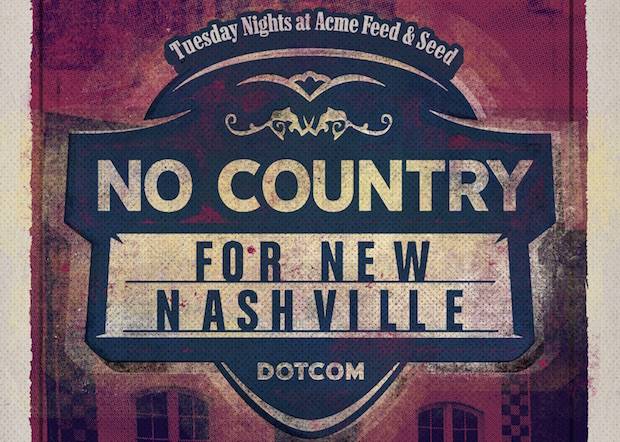 We are full steam ahead through Spring with the 2017 season of our long-running showcase series at Acme Feed & Seed, settling into a new format that includes rotating DJ sets ahead of largely two-band bills going forward. Our next all local show will take place Tuesday, April 25, and it will feature rock collective Dylan McDonald & The Avians and soulful songstress Miss Jackie Wilson, plus a DJ set when things kick off at 7 p.m. Read on for a full preview, and we hope to see you at the show!
DYLAN MCDONALD & THE AVIANS
When it comes to making music, Dylan McDonald & The Avians create a captivating blend of eclectic rock music invoking masters of the genre like Neil Young and John Lennon. Of course music is in Dylan's blood, being the son of five-time Grammy award-winner Michael McDonald (The Doobie Brothers, Steely Dan). He's never been one to coast on his father's accomplishments though, eager to build a name for himself in his own right, with an eclectic group of players who are always sure to kick the temperature of any show up a notch. At its core is McDonald on lead vocals and guitar, Daniel DeMonico on lead guitar, Will Brown on keys, Alex Geddes on bass guitar and Joshua Cobb on drums, and some Music City singers who sit in for backup duties. DeMonico and McDonald have performed together for years, but the current core came together fairly recently. Some how, there are already two records in the can, including their most recent release, Fueled By Dreams Of The Future. New material is said to be in the works as well, so it doesn't appear the cooperative is slowing down anytime soon. So check out the very talented offspring of a legend in rock, plus his band of merry makers, all for free at your favorite Broadway hang!
MISS JACKIE WILSON
Maintaining that wonderful balancing act between soul music and the blues, Miss Jackie Wilson's voice first started turning heads in 2011, when she advanced past the Nashville auditions stage in American Idol season 10. Spring-boarding off her TV appearance, the resident vocalist has became a regular in the local scene. Now, with plenty of practice gigging around town, and after making some musicians friends along the way, she is poised to break out. So get to Acme on time, to make sure you get an earful of her amazingly powerful and polished voice, first hand. Look for some new material as well as gems from her 2014 debut LP, If This Ain't Love. Hope to see you there!
Dylan McDonald & The Avians and Jackie Wilson will perform Tuesday, April 25 at Acme Feed & Seed. The show is 21+, begins at 7 p.m., and, per usual, it's totally FREE!