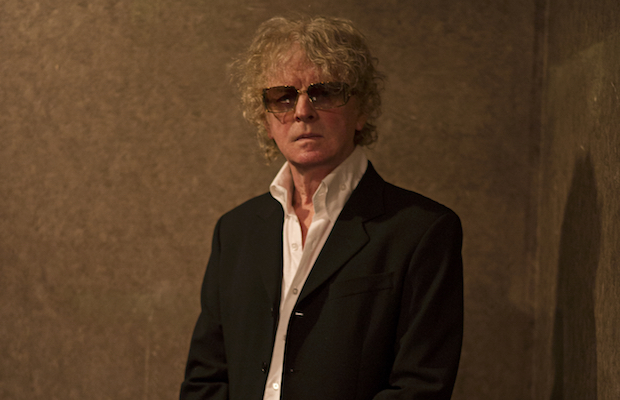 It's been over 40 years since Ian Hunter's band, Mott the Hoople, originally broke up, but today Hunter is releasing solo material that's as powerful and resonant as ever. In fact, many look at the work he's crafted in the last decade as some of the best of his career. Tonight, Oct. 26, Hunter will be playing at City Winery with his backing band, The Rant Band, along with Bob Delevante. The doors open at 6 p.m. for the show, which starts at 8 p.m., and tickets are still available here. Read on for more on why you don't want to miss it!
IAN HUNTER & THE RANT BAND
Just last month, Ian Hunter released a 30-disc box set. The set is an anthology of the music he's created over the course of his 40+ year career. While his band Mott the Hoople broke up in 1974, its legacy has lived on, both in two reunions, and in the group's influence on a widely varied list of bands, including Queen and The Clash. Since then, Hunter's solo work has been equally influential on more modern bands like Wilco and Foo Fighters. Very few artists have had such a wide impact on so much important music, and Hunter could easily be called a living legend. Seeing him the intimate City Winery will undoubtedly make for a memorable evening.
BOB DELEVANTE
These days, Bob Delevante is known for more than is music. In 1999, he released the fantastic album Porchlight, which featured Buddy Miller and Emmylou Harris. But since then, Bob has expanded into lots of other art forms; from music he's reached out into large scale media, illustrating, graphic design, and photography. However, this year, Delevante went back to his roots and put together an all-star band to help him out on a new album, Valley of Days, featuring other prominent players like Amanda Shires and Fats Kaplin. Delevante is an apt opener for Ian Hunter's City Winery outing, so be sure to get there in time to hear his set.
Ian Hunter & the Rant Band and Bob Delevante will perform tonight, Oct. 26 at City Winery. The show is all ages, begins at 8 p.m. (doors at 6 p.m.), and tickets are available for $40-$55.