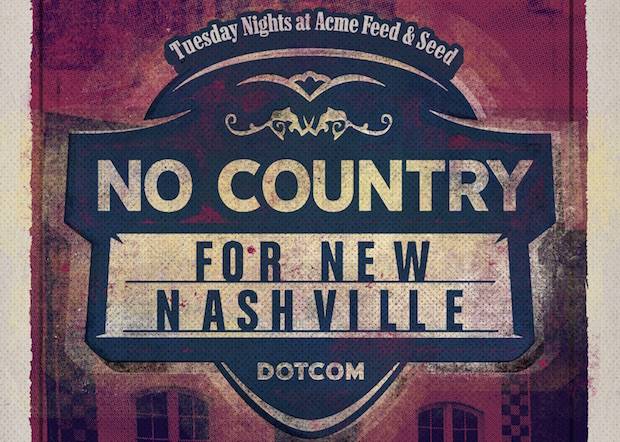 Our bi-monthly Tuesday night showcase series at Acme Feed & Seed continues on Oct. 25. We're powering into the fall with a radio ready lineup featuring indie pop songstress Masha, singer-songwriter Daphne Willis, and psych-pop band Birthday Club. As always, we're bringing you all of this music for FREE, starting at  7 p.m. For more info on the bands, please read on, and we look forward to seeing you all again on Tuesday.
MASHA
The latest addition to the management wing of Nashville Underground's ever growing roster of artists, Masha brings her unique brand of soulful indie pop-rock to our evening showcase. Latvian-born, but raised in New Jersey, she began singing at eleven, and by 21 her hypnotizing covers of radio singles were generating 100s of thousands of plays on YouTube. Now calling Music City home, and eager to prove she's way more than just a cover artist, Masha is currently hard at work on original material. She's been collaborating with Grammy nominated songwriters/producers Claude Kelly and Chuck Harmony (Rihanna, Bruno Mars, Miley Cyrus, Britney Spears), which never hurts your chances of creating a hit. The partnership has been going so well, they all decided to form an indie label together called Weirdo Workshop, which is anticipating a release form their marquee artist in 2017. For now, you can check out Masha's video for her original track, "Mr. Presley," and of course you can see her perform for free next Tuesday!
DAPHNE WILLIS
A genre defying singer-songwriter we are already aquatinted with (read this post), Daphne Willis has been on our Acme wishlist for a while, and once you become familiar with her work you'll understand why. The versatile vocalist hails from Chicago, where she was part of a musical family growing up, but she now calls Nashville home. After several well-received label releases that touched on elements of hip hop, pop, and electronic music, she put out an independent alt pop album in collaboration with John Oates entitled Live To Try. She followed that up with a 2015 pure pop EP, Get It, and another EP of Beatles covers, called Come Together, this past summer. Obviously she's versatile, so we couldn't be more geeked to finally welcome the prolific local talent to our Acme showcase, where we'll be waiting to see what kind of live show she brings.
BIRTHDAY CLUB
Houston, TX, based four-piece Birthday Club self describe their sound as "post-post-vaporware" on their Facebook, which, based on how much we dig their sound, we're thinking of officially dubbing a new sub-sub genre; congrats! Think psych pop meets the most dance ready synths from The Cure, with a dash of power pop. Got a feel for it? You can always sample their sound below, and be sure to check out the rest of their debut EP, Lighten Up, while you're at it. If you make it to Acme you can also check them out live for free, but only if you're on time, so don't be late!
Masha, Daphne Willis, and Birthday Club will perform Tuesday, Oct 25 at Acme Feed & Seed. The show is 21+, music begins at 7 p.m., and, per usual, it's totally FREE! Downtown PARKING can sometimes be an issue. However, if you're willing to walk a few blocks, street parking is typically easy to find on the numbered avenues south of Broadway or along Korean Veterans Blvd, and metered spaces are typically free after 6 p.m.