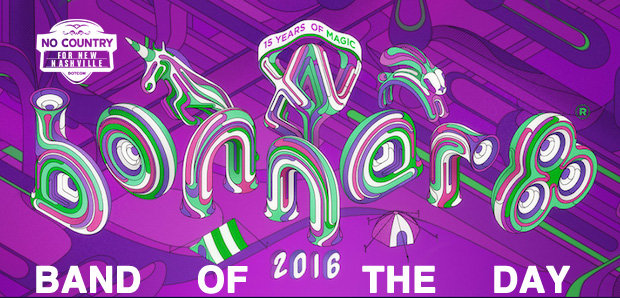 Bonnaroo Artist | Sam Hunt
Bonnaroo History | 2014
Stage & Time | Saturday | This Tent | 8:45 p.m.
As we've been doing for the past several years now, we're making it our mission to help you get acquainted with as many bands as we can from Bonnaroo's impressive 2016 lineup.  We'll start from the bottom and work our way up, paying special attention to the smaller and lesser known acts on this year's bill. Keep reading for your Bonnaroo Band of the Day…
LEARN
It's not often that an artist can bring a unique and somewhat controversial spin to country music and still manage to top the charts. In 2014, Sam Hunt did exactly that with the release of his debut album, Montevallo. The Georgia native infused the sounds of EDM, pop and R&B into his own style of modern country music, which caused a lot of uproar from country purists who thought he was trying to pollute the genre. Although he still has plenty of critics, it seems as though his fans outweigh the naysayers. His first three singles ("Leave the Night On," "Take Your Time," and "House Party") climbed the charts, and helped bring a new audience to the realm of modern country music.
Montevallo has now been certified double platinum, and is still supplying successful singles. "Break Up in a Small Town" and "Make You Miss Me" both made it to the top ten in the charts, and Hunt just released "Single for the Summer" as his final cut from the record. For an album that only has ten songs, it's an impressive feat to chart two thirds of its total tracks. He's been hard at work on a followup release and recently worked with Diplo on some tracks here in Nashville. It's unclear when he'll put out new tracks, but there's a chance he might preview some new stuff during his appearance at Bonnaroo. Either way, his set is guaranteed to put you in a good mood and get you dancing.
LISTEN | "Take Your Time"
WATCH | "Break Up in a Small Town" (Official Video)
CONNECT
More from Sam Hunt | Site | Facebook | Twitter | Spotify
More from Bonnaroo | Tickets | Lineup | Site | Facebook | Twitter