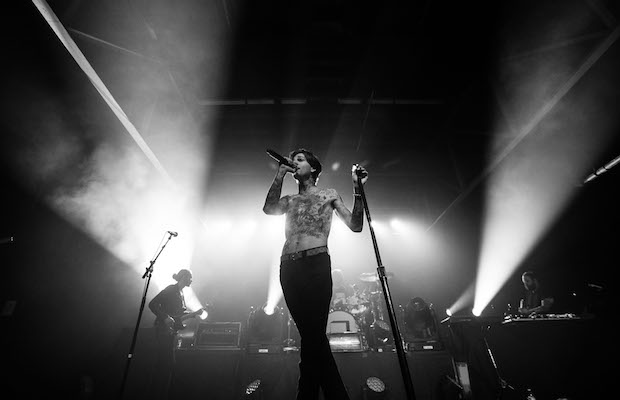 The Neighbourhood
w/ JAHKOY, Kevin Abstract
Marathon Music Works; Nashville, TN
May 25, 2016
Review and photos by Nolan Knight.
For the fourth time in just as many years, and the first since the fall release of their sophomore album, SoCal indie rockers The Neighbourhood returned to Music City this week, back at Marathon Music Works where they last played in 2014, along with JAHKOY and Kevin Abstract. We've raved about the band before and after every outing, most recently their debut last year at The Ryman, and this time around was no different, enhanced by some fantastic new material, road-worn and confident stage presence, and an enthusiastic and packed room full of fans. Below, check out our thoughts on the group's return, plus a full gallery of photos!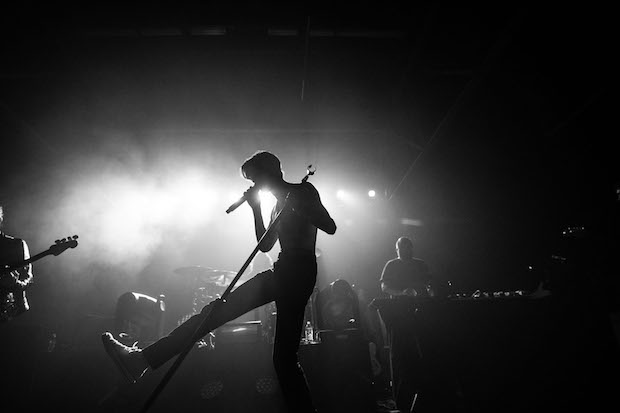 The Neighbourhood. Photo by Nolan Knight.
The Neighbourhood made their return to Nashville on Wednesday at a personal favorite venue of mine, Marathon Music Works.  Not long ago, the west coast rockers dropped their highly-anticipated sophomore record, Wiped Out, and Nashville was ready to see all their favorites from the album for the first time since its release. The crowd screamed as the band walked out to new track "Greetings from California," as the band launched into what would be another stellar performance. Fans were ecstatic when frontman Jesse Rutherford took off his black leather jacket and danced around onstage shirtless for the rest of their set.
The Neighbourhood. Photo by Nolan Knight.
The Neighbourhood are well known for their dark ambient vibes on stage, with a mixture of R&B and rock which makes for an incredible sound, performance, and appearance.  Rutherford's stage presence is always captivating, and fits the band's energetic and soulful persona. I am usually not a fan of auto-tune, but the way Rutherford incorporated the effect on his mic during some of their songs was captivating and unique.  Old and new tracks were brought to the stage with an outstanding finale of "R.I.P. to My Youth" and the song every person in the room sang along to, breakout hit "Sweater Weather."  With a variety of ambient backlights creating silhouettes and making each member stand out, there is no doubt that the Nu Waves tour has been one of my favorite shows to photograph so far this year.  Be sure to catch The Neighbourhood the next time they swing through Nashville!
–