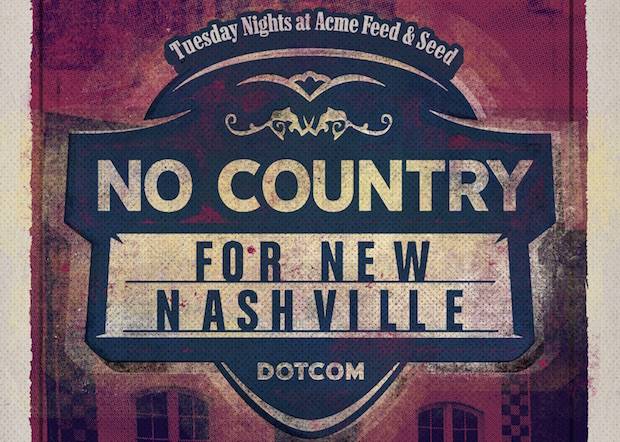 Our Tuesday night showcase series at Acme Feed & Seed is still going strong, albeit roughly twice a month now instead of every week, to make time for Acme's exciting new project Acme Radio. Our next event on Tuesday, May 24 will feature indie rock duo Walking Man, groovy songwriter Doran Danoff, and folk outfit The Walking Guys. As always, we're bringing you all of this music for FREE, and the party starts at  7 p.m. For more info on the bands, please read on, and we look forward to seeing you all again on Tuesday.
WALKING MAN
Local duo Walking Man are no strangers to our showcase series at Acme, but we liked them so much in the middle time slot, we asked them back to close out this showcase. With their sound heavily doused in indie rock, psych folk. and even a little bit of off-the-wall pop, WM are always a blast live. Unafraid to be different, they may break into an a cappella harmony, before coming back to a more rock based arrangement, and then return to their Appalachian folk roots. We look forward to seeing how far they've come since their last outing, and hopefully we'll be treated to some new material as well. After you finish eating, stay for the full bill, and let another local group show you what you're missing if you only jam to country in Music City.
DORAN DANOFF
A genre bending indie artist, Doran Danoff's sound is beyond just hard to pin down. With the most extensive list of influences on his FB page that we have ever seen, it's safe to say his tastes are diverse. We think his songwriting most heavily evokes soul, jazz and rock, however, elements of folk, classical and even pop music are sprinkled in for dramatic affect. Below you can sample his most recent release, "Young Love", which will be the first single off his sophomore LP, set to drop sometime this summer. The track highlights his songwriting and showcases his ever evolving production. Don't miss a second of this rising artist's set.
THE WALKING GUYS
No relation to Walking Man, The Walking Guys' name is really quite literal. What started as just a concept, to hike the Appalachian Trail with instruments, playing along the way, has turned into a full blown southern flavored folk/Americana band. Over the course of four months, the four friends traveled 1,600 miles on foot, from Portland, Maine, back home to Music City, and formed a bond that was bound to transfer to the stage. Get to Acme on time to catch a band with talent to spare, and one of the more interesting origin stories we have ever heard.
Walking Man, Doran Danoff, and The Walking Guys will perform Tuesday, May 24 at Acme Feed & Seed. The show is 21+, music begins at 7 p.m., and, per usual, it's totally FREE! Downtown PARKING can sometimes be an issue. However, if you're willing to walk a few blocks, street parking is typically easy to find on the numbered avenues south of Broadway or along Korean Veterans Blvd, and metered spaces are typically free after 6 p.m.