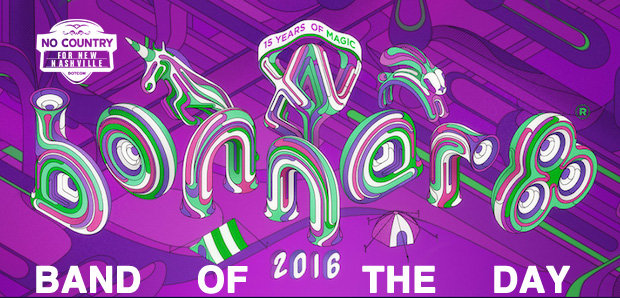 Bonnaroo Artist | RL Grime
Bonnaroo History | Newbie
Stage & Time | Saturday night | The Other Tent | 12 a.m.
As we've been doing for the past several years now, we're making it our mission to help you get acquainted with as many bands as we can from Bonnaroo's impressive 2016 lineup.  We'll start from the bottom and work our way up, paying special attention to the smaller and lesser known acts on this year's bill. Keep reading for your Bonnaroo Band of the Day…
LEARN
Los Angeles based rising producer Henry Steinway works in the EDM world under the moniker RL Grime, and is an integral part of the LA based electronic collective WeDidIt.  However, he first made a name for himself adding his trademark trap and grime production work in remixes of some of music's top artists, including Drake, Kanye West, The Weeknd, and Rihanna just to name a handful.  His 2012 debut EP Grapes marked the first original tracks for RL Grime, but it was his remix that same year of Kanye's "Mercy" that really put him on the map, amassing over 10 million plays to date.  A follow up EP was released in 2013, and his debut LP, VOID, dropped in 2014, with hip hop talents like Big Sean amongst others lending their talents to the record.
RL Grime has become a mainstay in the rising EDM festival market, and regularly holds court in the thriving Las Vegas club scene.  He's also spent time touring with like-minded producers Baauer, WeDidIt collective mate Ryan Hemsworth, and Jim-E Stack.  His almost eerie and trance-like beats are sure to treat the buzzed late night Bonnaroo crowd to what should be one of the more interesting electronic sets of the weekend.  Head below to check out the remix of Kanye's Mercy, and then get hip to his latest single "Aurora." The latter features a more melodic sound with a really cool weather balloon filmed video that gets nuts at the drop.
LISTEN | "Mercy" (Remix)
WATCH | "Aurora" (Official Video)
CONNECT
More from RL Grime | Site | Facebook | Twitter | Spotify
More from Bonnaroo | Tickets | Lineup | Site | Facebook | Twitter