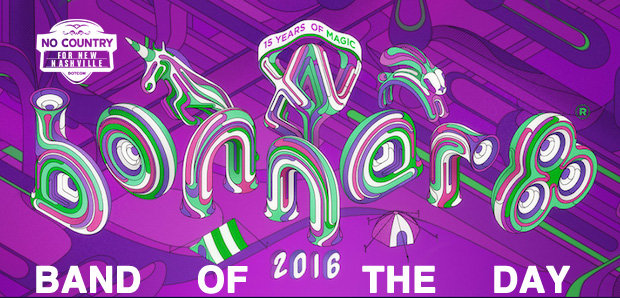 Bonnaroo Artist | Lawrence
Bonnaroo History | Newbie
Stage & Time | Saturday | On Tap Lounge | 3 p.m.
As we've been doing for the past several years now, we're making it our mission to help you get acquainted with as many bands as we can from Bonnaroo's impressive 2016 lineup. In addition to the main stage acts, we also want to be sure to give the Club Stage bands some love, so, for the remainder of our coverage, we'll be doubling up with a second daily spotlight. They might be the smallest artists on Bonnaroo's bill, but the Club Stage boasts some of the best and most exciting up and coming acts around. As with our main stage previews, we'll start from the bottom and work our way up. Keep reading for your Bonnaroo Club Stage Band of the Day…
LEARN
Siblings Clyde and Gracie Lawrence, at the tender ages of 22 and 18, respectively, are already putting their name in the same conversation as artists like Lettuce, Snarky Puppy, and even Stevie Wonder.  They have an amazing grasp of soul pop, that seems unlikely for such young musicians, but their debut, Breakfast, speaks otherwise to the talented duos ability.  They began playing music at a young age, but the band for Lawrence didn't take shape until Clyde was in college at Brown University, and met the talented crew that would ultimately form the 8-piece outfit which brings the driving powerful R&B inspired soul pop to life.
In just a short time since the release of Breakfast, Lawrence has already landed support spots on dates with Blues Traveler, and now find their stock rising as festival season is upon us.  Head out to the On Tap Stage on Saturday to get to know some of the freshest faces on the scene today.
LISTEN | "Alibi"
WATCH | "Do You Wanna Do Nothing With Me" (Official Video)
CONNECT
More from Lawrence | Facebook | Twitter | Spotify
More from Bonnaroo | Tickets | Lineup | Site | Facebook | Twitter