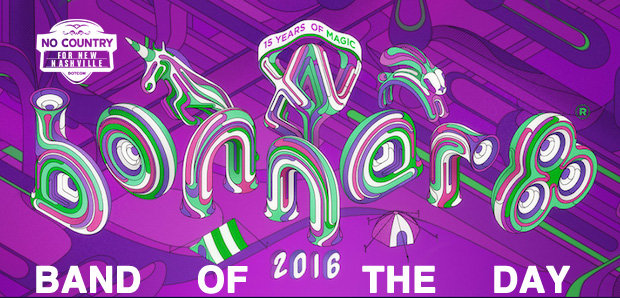 Bonnaroo Artist | Vince Staples
Bonnaroo History | Newbie
Stage & Time | Friday | This Tent | 7:30 p.m.
As we've been doing for the past several years now, we're making it our mission to help you get acquainted with as many bands as we can from Bonnaroo's impressive 2016 lineup. In addition to the main stage acts, we also want to be sure to give the Club Stage bands some love, so, for the remainder of our coverage, we'll be doubling up with a second daily spotlight. They might be the smallest artists on Bonnaroo's bill, but the Club Stage boasts some of the best and most exciting up and coming acts around. As with our main stage previews, we'll start from the bottom and work our way up. Keep reading for your Bonnaroo Club Stage Band of the Day…
LEARN
Vince Staples is a rapper from Long Beach, California, and is one of multiple artists on the Bonnaroo lineup this year that is affiliated with the Odd Future collective. Staples got his start back in 2011 when he released his first mixtape Shyne Goldchain, Vol. 1., and continued to chase the dream by releasing a series a subsequent self-released throughout the next few years, even touring with Mac Miller in June of 2013 after the two did a mixtape together. But the real tipping point was when Vince released his first proper studio album Summertime '06 last year, which debuted at #39 on the Billboard Top 200 chart.
The album was immediately met with raving reviews, and for justifiable reasons. It is collection of extremely intriguing and experimental jazz beats reminiscent of the eccentric flow found on the Kool Keith and Dr. Octagon records. Staples has a casual and nonchalant attitude in his rapping that keeps us all drawn in. He doesn't take himself too seriously, just like Earl Sweatshirt and the rest of the Odd Future crew, but definitely excels in his artistry, which is an approach that always has his fans craving more. An exciting addition to this year's Bonnaroo hip hop lineup, we are very excited to see Staples take the Roo crowd by storm this summer.
LISTEN | "Lemme Know Ft. Jhene Aiko & DJ Dahi"
WATCH | "Lift Me Up" (Official Video)
CONNECT
More from Vince Staples | Site | Facebook | Twitter | Spotify
More from Bonnaroo | Tickets | Lineup | Site | Facebook | Twitter