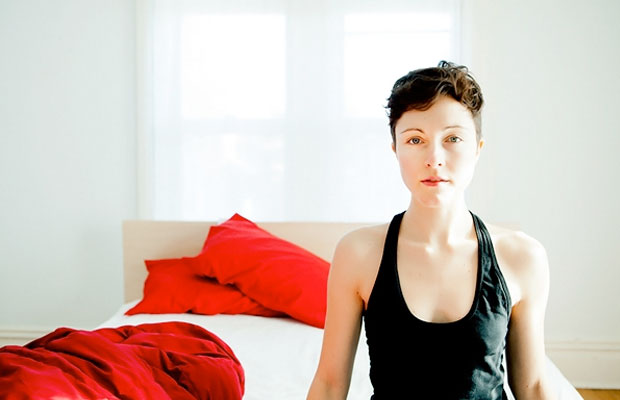 We've been raving about the sounds of Poliça ever since their first Nashville show at The Basement in support of their 2012 debut, Give You The Ghost. Since then, the electro-pop group have been busy on the touring circuit, most recently visiting Mercy Lounge in support of their stellar 2013 album Shulamith.
We've already become obsessed with their brand new record, United Crushers, thanks to slick tracks like lead single "Lime Habit." Fresh off their latest release, the band is back for a gig at Mercy Lounge on April 30 with support from buzz-worthy Brooklyn alt-pop quartet MOTHXR. Tickets are still available for $15, but why not get in for free? Click below for your chance to win a pair of tickets to the concert and to read more about the lineup.
POLICA
Since 2011, moody synth pop group Poliça have been supplying adventurous and experimental sounds that hook listeners instantly. The band was formed after lead vocalist Channy Leaneagh found herself looking for a new project after divorcing from her husband and musical collaborator. With the help of fellow musician and friend Ryan Olson, bassist Chris Bierden  and drummers Drew Christopherson and Ben Ivascu, Leaneagh began creating an R&B inspired set of music that would lead to their 2012 debut LP, Give You the Ghost. They earned praise from fellow musicians Clap Your Hands Say Yeah and Bon Iver, who quickly recruited the group as support on their individual tours.
Bon Iver's Justin Vernon would later show up on the group's second LP, 2013's Shulamith, which focused on themes of feminism, greed and materialism. The project was named after  feminist Shulamith Firestone, who Leaneagh credits as one of her personal heroes and muses.
The group released their third album, United Crushers, earlier this year after spending much of 2015 away from the spotlight. Now, the group is back on the touring circuit and set to play a variety of tracks from their career, as well as newer cuts like "Wedding." Check it out below and make sure you're there to see their hypnotizing live show.
MOTHXR
Brooklyn based indie alt-pop group MOTHXR is fronted by former Gossip Girl star Penn Badgley, but don't assume that this band is nothing more than a Hollywood star's pet project. Their sound is an infectious mixture of 1980's synth synth-pop and sexy R&B that's handcrafted to get you grinding on the dance floor. Their debut album Centerfold is packed with killer tracks like "Touch" and "Stranger," and shows they are in this for the long haul. Get there early to check them out and remember to bring your dancing shoes.

_
ENTER TO WIN TICKETS
Enter to win tickets by filling out the form below. After you have entered, there will be the option to share this contest via social media. For each person that you refer to the contest, you will receive an additional entry. If you experience any trouble with the contest widget, or have any questions, feel free to email us at [email protected].
Winner will be announced Thursday April 28, and will receive one pair of tickets. Good luck!
[contesthopper contest="72925″]
 _
Poliça and MOTHXR will perform Saturday, April 30 at Mercy Lounge. The show is 18+, begins at 9 p.m. (doors at 8 p.m.), and tickets are available for $15.