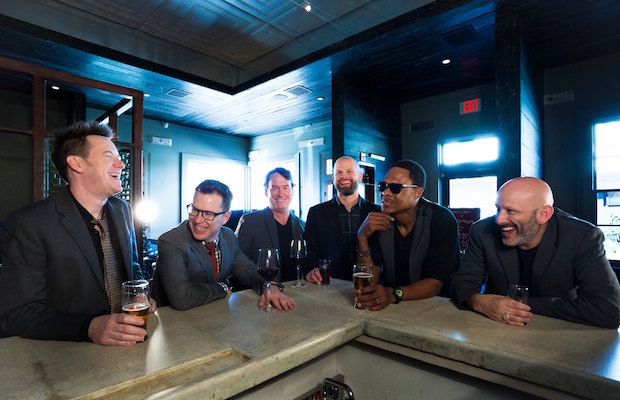 Returning to Nashville for the first time in three years, in support of their soulful new LP Into the Deep, New Orleans funk/jam legends Galactic are set to play Mercy Lounge later this week, March 16 with up and coming southern rockers Dead 27s. A powerhouse live force, Galactic's deep, diverse discography and genre-bending sound, coupled with their unparalleled live show, provides quite a bit of crossover appeal, and you truly must see them in concert to appreciate their full talent. Tickets are still available right here, so grab yours now and read on for details!
GALACTIC
More than two decades into their existence, funk/jam/jazz outfit Galactic are a certifiable insinuation in the New Orleans musical landscape. Versatile and eclectic, the group was founded and led by guitarist Jeff Raines and bassist Robert Mercurio, and currently operate as a sextet, rounded out by rhythm, brass, and organs. Since 2004, Galactic have been without a lead vocalist, and alternate between crafting dynamic, genre-bending instrumental compositions and relying on an ever-revolving door of guest vocalists to complete their sound. On recent releases, the band have branched out beyond their more traditional funk leanings to incorporate elements of hip hop and electronica, and their increased work with rappers and contemporary New Orleans artists has helped modernize their style. However, with their latest, last year's Into the Deep, Galactic plunged back a bit into the traditional r&b, funk, and soul scene, tapping artists like Macy Gray, Mavis Staples, and J.J. Grey for a rich, timeless effort. Legendary live performers, Galactic have shared the stage with acts like The Roots, B.B. King, The Allman Brothers, and Widespread Panic, and constantly invite special guests to flesh out their live outings. You never know what to expect when you see them live, so don't miss out!
DEAD 27S
Hailing from Charleston, SC, buzzy up and comers the Dead 27s play a southern fried flavor of rock and roll, though they share some of the same soul tendencies and jam sensibilities that fuel Galactic. Since forming in 2012, the group have quickly made a splash in their local scene, earning their way onto multiple festivals and nabbing dates with Toubab Krewe, Patterson Hood, and Chris Robinson Brotherhood, among others. They're clearly an artist to watch, so be sure to show up early to see what they're all about.
Galactic and Dead 27s will perform Wednesday, March 16 at Mercy Lounge. The show is 18+, begins at 9 p.m. (doors at 8 p.m.), and tickets are available for $25.