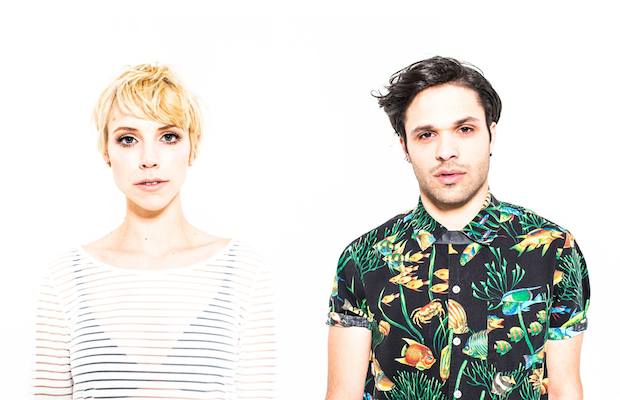 Those of you in the know in the Nashville pop scene should have your radar fully tuned to local duo Myzica, which consists of Micah Tawlks and Isaaca Byrd.  You may remember when we first started sharing tracks with you last spring, and then shared their new self-titled EP last summer.  Since then we've seen the exciting new outfit on a number of bills around town, which means that they are picking up steam in our local scene.  So, with the rapidly approaching holidays, we are excited to team up with them to premiere their incredible cover of "The Christmas Waltz."  We asked Micah Tawlks about his choice, and he told us:
I grew up listening to a lot of Doris Day's 1964 Christmas Album. "The Christmas Waltz" is my favorite song on that record and, in my opinion, one of the best Christmas songs ever written. "It's that time of year – when the world falls in love…" those lyrics and melody are the first to pop into my head every year around this time.  When we chose this song we didn't realize what a challenge it would be to merge a waltz with synths, electronic drums and verby saxophone but we're really excited about how it turned out!  From MYZICA to you and yours, we wish you a very Merry Christmas and a Happy New Year!
Get in the spirit of the holidays by streaming the cover below, and then add it to your playlist to spice up the holidays around your house.