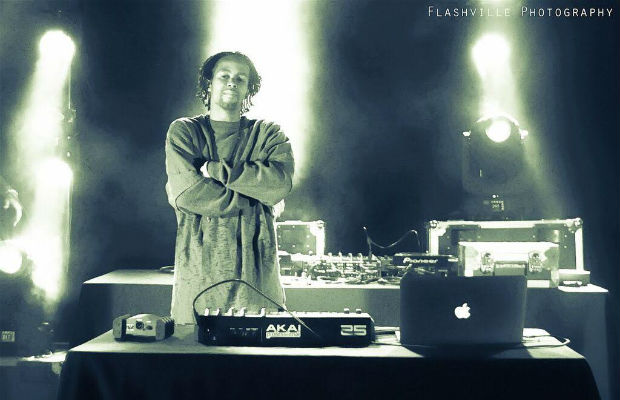 You may remember when we first introduced you to new local hip hop outfit Perceptive when we premiered their debut single, "Bandages," or when we invited them to perform at our Acme showcase soon after.  Fronted by local rapper, Allen Wilkereson with beats by Mike Gicz, the project ranges through influences from David Wilcock to Three Six Mafia, and carries a mission statement to change the "perception" of one's reality.  Today, we are excited to team up with this rising act to premiere their new track "Alliance," which features Nashville soul legend Charles "Wigg" Walker lending vocals.
The bands tells us, "'Alliance' was originally written as a sort of tribute to Charles Walker. He's a musician that we really look up to, and we even reference his old songs a few times ("Sweet, Sweet Love", "The Chicken Scratch", "In The House"). We lucked out and got him in the studio to do some adlibs on the track, and he ended up wanting to do a whole verse. The song ended up being about two very different generations thriving together in a fresh blend of hip hop and soul music. It was a killer experience. Since then, we have recorded 6 songs with Charles and have plans for a few more."  Here's looking forward to hearing more of this awesome collaboration.
Head below to give "Alliance" a stream, and, if you like what you hear, head out to Acme Feed & Seed on Friday, Nov. 27 where Perceptive & Charles Walker will be performing as part of the Gobble, Gobble, Shake It, Shake It event happening on the 3rd floor.  This party also features DJ Howard and Spice J to help you work off those turkey day pounds on the dance floor.  It gets started around 9pm, and will cost you $5 at the door.