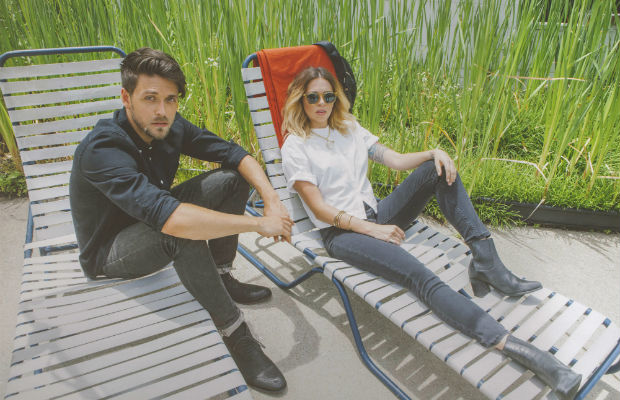 For the past few weeks, we've teamed up with local Americana duo, The Saint Johns, to give you an exclusive look into their life on the road.  We started off by taking you to New York with the band, and followed along as they went to Boston and Baltimore.  We finish up our three week run with the band in Louisiana and Texas.
The Saint Johns are set to release their debut full length in early 2016, and you can get familiar with the first single, "Shadowplay" from the album here.  They also have a couple of upcoming local shows at 3rd & Lindsley on Nov. 3 for Lightning 100s Birthday Bash and at The High Watt as part of the Communion Residency on Nov. 12 that should be on your calendar for sure.
When you get to NOLA, you go to Cafe Du Monde first. And that's exactly what we did. Beignets and cafe au lait all around please.
Here's Lou demonstrating the proper way to eat a beignet for our guitarist, Jamie.  The trick is not to breath in through your nose.
Took a stroll through the French Quarter to see the LaLaurie Mansion. Some really gross and creepy stuff happened here, and if you're as into creepy stuff as we are… You should look it up.
Had a blast playing for you, Nawlins.  Photo courtesy of Jo's sister who drove a few hours to hug us.
Spent the next few nights in Lafayette with our adopted family, the Montgomery's. They have believers in our music from the beginning, and we can't thank them enough for all of the love they've shown us through the years.  Here's a pic of us with their new pup, Winnie.
Lou takes his breakfast and carb consumption very seriously.  Taking a break from driving through the disgusting weather thanks to Hurricane Patricia.
Made it to Austin just in time for the show. The weather may have slowed us down – but it didn't slow down the people of Austin. Your energy was turned all the way up, and we loved it. Photo from @texasdoesitbest on Instagram.

Post show bar hangs. Burgers, beers, horror movies, and punk rock.  Right up our alley.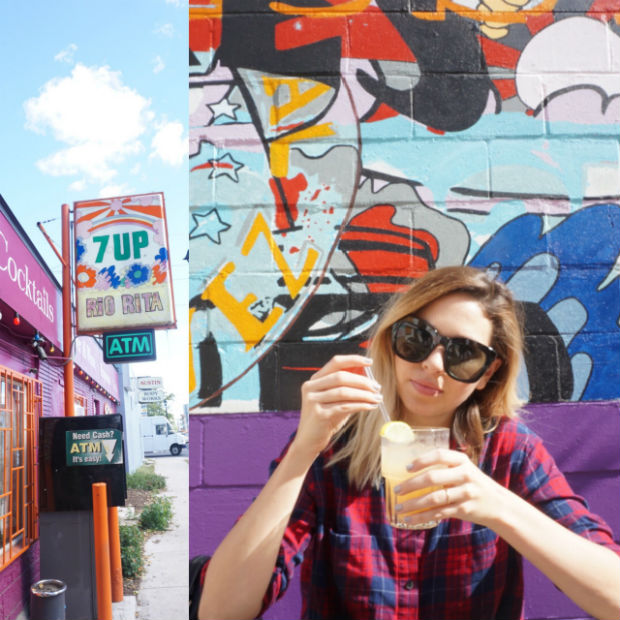 We got to spend a sunny day off in Austin. Hung out at Rio Rita which is a lovely neighborhood joint. Low key, nice people, and no judgement when we ordered tequila at 2pm on a Monday.
Spent the rest of the day / night / wee hours of the morning catching up and shooting pool with our good friend, David Ramirez. He put out a new record recently, and it's worth many listens.  It's called 'Fables,' and you should get it.
Photo of the Houston crowd before we took the stage on our last night of tour.
Huge thanks to Jake (aka The White Buffalo) and his fans for being so welcoming and letting us tag along for this tour.  It's been a fun month for us, and we hope you had a good time being a part of it.
Thank you to No Country For New Nashville for teaming up with us, so we could share our travels with you.
We are driving home as we type this up, and are happy to tell you that there will be a few upcoming opportunities for you Nashvillians to come check out a show:
Nov. 3 – 3rd & Lindsley for Lightning 100s Bday Bash.  Doors at 6pm, set at 7pm. $10.
Nov. 12 – The High Watt for Communion Residency.  Doors at 7pm, show at 8pm. $15.
Hope to see you there! Until then, cheers!
Love, Lou & Jo
More from The Saint Johns | Site | Facebook | Twitter |Spotify