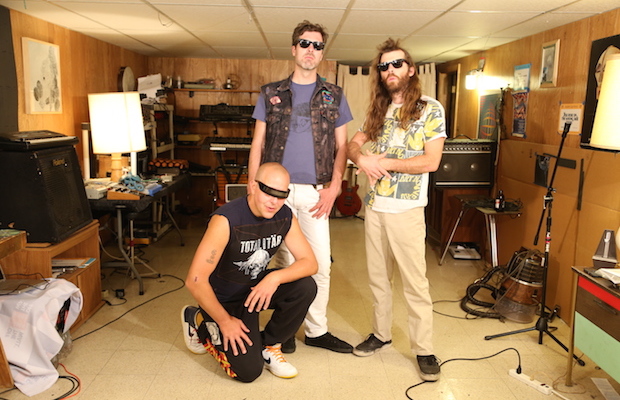 The folks over at Third Man Records don't let us down when it comes to Devil's Night festivities, and this year will be no different. Three different bands, VIDEO, Timmy's Organism, and Wolf Eyes, will be releasing records on Oct. 30 and celebrating their album debuts by scaring costumed Third Man revelers with their release show. VIDEO and Timmy's Organism are two of the roughest, toughest punk bands out there still frightening people with unhinged performances and loud-ass rock and roll, not just calling themselves "punk" because they wear nice vintage leather and have expensive fuzz pedals like half the "punk" bands in Nashville. Wolf Eyes play a trippy mix of industrial and metal meant to disturb. Timmy's Organism and Wolf Eyes are from the former Third Man home-base of Detroit, a city that many of the Third Man family still hold dearly and support in a variety of ways, including drawing attention to local music there.
The three bands sound like a perfect fit for a pre-Halloween party. To get ready for it, all three albums — Wolf Eyes' I am a Problem: Mind in Pieces, Timmy's Organism's Heartless Heathen, and VIDEO's The Entertainers — are available for pre-order here on the Third Man Records store. Tickets for the shindig are $20 and available here or at the Third Man storefront.
Click through to listen to the first official single from each album, and find more info about VIDEO, Timmy's Organism, and Wolf Eyes. Meanwhile, mark on your calendar that as per usual Third Man will be the place to be on Devil's Night.
More from VIDEO | Site | Twitter | Spotify
More from Timmy's Organism | Site | Facebook | Instagram | Spotify