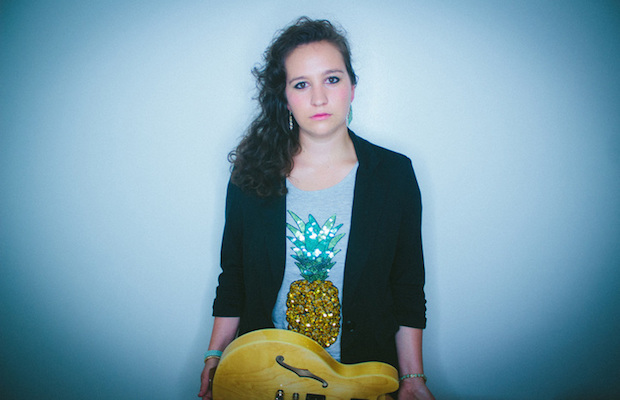 You won't want to miss tonight's show at fooBAR. Nashville local Kylie Rothfield will join Year of October and Midnight Snack at 7:30. The acts are all original and bluesy. It's without a doubt going to be a cozy and unique night of music. The best part is it's all only $5. Read below to find out more before you head out tonight.
KYLIE ROTHFIELD
Kylie Rothfield has been making herself known around Nashville lately. The California native moved here in 2012 and has established herself as an up and comer. The soulful singer-songwriter has an impressive list of performances behind her and even more ahead. Her self-released EP Rag Doll has notes of pop and blues. Her original lyrics complements her sultry voice; the talent is undeniable. She recently signed a publishing deal with Terrorbird Media and Elephant Lady Records.
YEAR OF OCTOBER
Year of October are a blues rock band with a lot of soul. The three-piece are set to release their new album, Golden Days, this October. Their single, "Gone," is out now. The band's lead female vocals contribute to the uniqueness of their sound. They defy genre stereotypes and fall somewhere between progressive indie and Nashville sound influences. Their folksy songwriting sets them apart. Check out their single below before the show.
MIDNIGHT SNACK
Midnight Snack are an art rock outfit based in Asheville, NC. Their new album, The Times, was recently released, and their music is something special, with it's catchy harmonies and funky guitar lines along with relatable lyricism that makes for a groovy and unique sound. The group is a great fit for the small feel of fooBAR and will make for a relaxed Saturday night in the city.
Kylie Rothfield, Year of October, and Midnight Snack will perform tonight, Aug. 22 at fooBAR. The show is 21+, begins at 9 p.m. (doors at 7:30 p.m.), and tickets are available for $5 at the door.