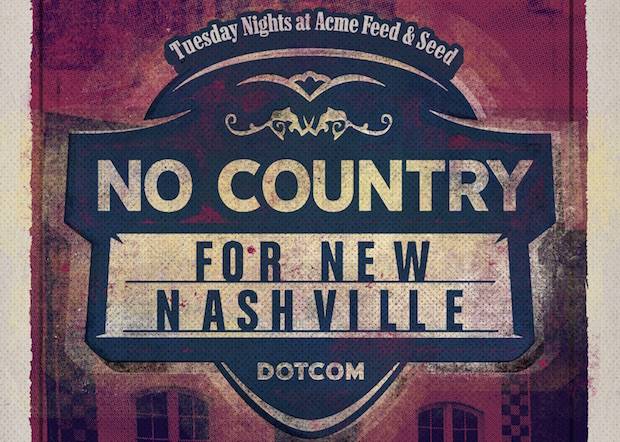 Attention all show hounds, No Country Presents' weekly showcase at Acme Feed & Seed continues to roll on all summer long! This Tuesday, August 18th will feature Americana/folk singer Charles Johnson, rowdy blues rock 'n' rollers Blackfoot Gypsies, and reggae rockers  Roots of a Rebellion. As we do every week, we're bringing you all this music for FREE starting around 7:30 p.m. Get there early for some Southern cookin', and to cash in on a full night of live music. For more info on the bands, please read on, and we look forward to seeing you all again on Tuesday. 
CHARLES JOHNSON
With powerful, driving guitar picking, and a unique, soothing vocal styling, Charles Johnson is part of the next great wave of local folk/Americana performers. He delivers his songs with poise and purpose, enough so to catch our attention, and enough to ask him to play our weekly showcase. The singer songwriter is great solo, but the possibility of him bringing a bigger line-up is also intriguing. I guess all of us will just have to wait until Tuesday, to see how he chooses to put it down. For now enjoy the music video for his stand-out track, "Everything I Know", and get hip to the rest of his catalog ASAP.
BLACKFOOT GYPSIES
In performance number two of their two-week stand at Acme, friends of the blog Blackfoot Gypsies are going to blow some local and out-of-towner minds in the middle time slot. They've played our showcase twice already, both times in the closing role, but we are super pumped to get to kick out the louder jams even earlier. We are HUGE fans of their blues, throwback southern rock 'n' roll hi-jinx, and we were able to share some beers/conversation with them about their latest record, Handle It, back in the spring. The LP was released by local indie label Plowboy Records, and it is one of our favorites of the year. Get hip below, and be there live to see what wild tricks BFG will be hiding up their sleeves.
ROOTS OF A REBELLION
Long time local scene players Roots of a Rebellion, who are a cornerstone of the ever expanding middle Tennessee reggae movement (see also Floralorix), will be closing out a very special edition of No Country Presents: Acme Tuesday Night. In honor of the fantastic Rome w/Sublime show happening just up the road the same night at Ascend Amphitheater, we asked the rowdy reggae rockers to help us keep Broadway jammin'. ROAR has also just recent re-released their debut record, Heartifact, so be sure to dive in deeper below. Most importantly though, be part of the coastal rhydems and dub love, during what promises to be a pretty rasta-fied evening.
Charles Johnson, Blackfoot Gypsies, and Roots of a Rebellion will perform Tuesday, August 18, at Acme Feed & Seed. The show is 21+, music begins around 7:30 p.m., and, per usual, it's totally FREE! Downtown PARKING can sometimes be an issue. However, if you're willing to walk a few blocks, street parking is typically easy to find on the numbered avenues south of Broadway or along Korean Veterans Blvd, and metered spaces are often free after 6 p.m.