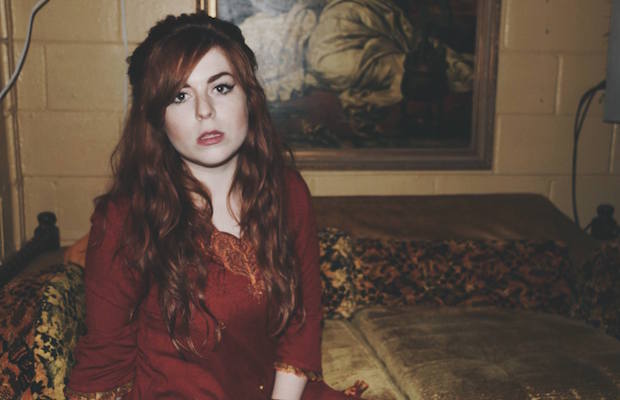 It is a joyous occasion for Kim Logan to be back in her home of Nashville. She plays her homecoming show tonight (Friday, July 31st) at Mercy Lounge with Shah Jahan, a Chicagoan, retro rock outfit, and Twigg, an exciting local duo with a decidedly different sound for Nashville. Doors open at 8 p.m. and the music starts at 9 p.m. tonight! Tickets are $5, and you won't find a more unique & fun lineup anywhere in town. Keep reading for more on this fully baked pie of a show and each band's gooey goodness.
KIM LOGAN
If there were a theme to Kim Logan's self-titled album, it would be magic realism and the Louisiana bayou. She's gone the life of a mystical carpetbagger, rolling out the caravan to swindle another two-bit town with her witchcraft. In real life, though, she isn't fooling. Kim takes us back to the Boheme lifestyle of the Deep South witch doctors, snake oil salesmen, carnies, and other rowdy river folk. This time capsule of a feeling combined with her old-timey lyrics adapted to 2013 sorts of loves and losses is a winning combination at the craps table. Give Kim Logan's album a listen by starting with "Voodoo Man," her first single, below.
SHAH JAHAN
Want to join the jingle janglers and drumming dreamers? Join Shah Jahan, the Chicagoans that took the spiritual 60's and went off running. The music off their self-titled album makes complete sense when looking into their band name. Shah Jahan was an actual man in history. Shahabuddin Muhammad Shah Jahan was the fifth Mughal Emperor of India from 1628 to 1658. The Indian sitar and cymbal influences can be heard in the music, with that Moorish/Spanish and psychedelic rock influences as well. A global feast, really. Listen to "Between Us Too" from their album below.
TWIGGS
As Nashville transplants by way of Oklahoma, the duo Twiggs uses that melancholic romanticism and lazy electric guitar with unadorned, clear vocals, which are some of the same aspects that made the xx so alluring. The simplicity of their rainy day guitar and brushed drums brings truth and authenticity to their words for lovers. This is something often missing in music today: a meaning to the madness. Their 2013 self-titled album is an important fold to the diverse, new Nashville scene. Try their bucolic melancholy of "Like Lovers Do" from Twiggs self-titled album below, and keep your ears piqued for tracks from their upcoming sophomore album which releases next month.
Kim Logan plays with Shah Jahan and Twiggs July 31st at Mercy Lounge! The show is 18+, tickets are $5, doors open at 8 p.m., and music starts at 9 p.m.