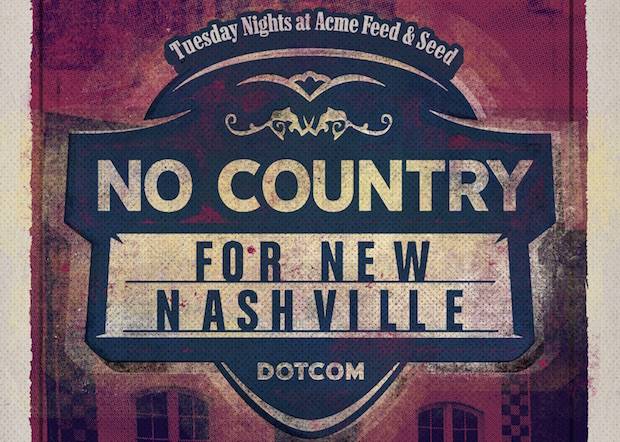 We just celebrated the one year anniversary of our weekly showcase at Acme Feed & Seed, where we've been bringing you FREE Tuesday night music, featuring some of our favorite emerging local and national talent!  A lot has changed in the course of a year in Nashville, including the exciting opening this week of Ascend Amphitheater.  It just so happens that we're gonna welcome them to town, by helping those of you that are downtown for Phish on August 4th find a place to pre- and post-party!  So, head down early for The Stolen Faces starting at 5:30, and then head back over after the show to keep the party rolling with Deep Fried 5!  Oh yeah, we mentioned it's free, right?!?!
DEEP FRIED 5
When it comes to funky good times, Deep Fried 5 should be one of the first local outfits to pop into your head.  They have a nice mix of funk, disco, and rock that has gained them a reputation around town as one of the most fun and dance worthy bands on the scene.  In fact, if you have been to Acme on other nights of the week, it's pretty likely that you've seen these guys performing as Deep Fried 5, or various band members working to bring other dance parties to life at the downtown hot spot.  Needless to say, these guys are a perfect fit to keep your party going once the amphitheater lets out.
THE STOLEN FACES
Revered as one of the premiere Grateful Dead cover bands around, The Stolen Faces are helmed by bassist Christian Grizzard, but feature a revolving cast of Nashville who's who.  The group consistently features guitarist Jack Silverman and a pack of session musicians that would make most local artists swoon, and we wouldn't be surprised in the least if they pulled out something special for the Phish fans who have passionately followed their beloved band for the past 30 years.  You can check out a demo of their version of "Fire On The Mountain" below, or you can head to their Soundcloud page for a plethora of tasty live nuggets.
The Stolen Faces and Deep Fried 5 perform Tuesday, August 4th, at Acme Feed & Seed. The show is 21+, music begins early this week at 5:30 p.m., and, per usual, it's totally FREE. Downtown PARKING can sometimes be an issue. However, if you're willing to walk a few blocks, street parking is typically easy to find on the numbered avenues south of Broadway, or along Korean Veterans Blvd. Metered spaces are often free after 6 p.m.